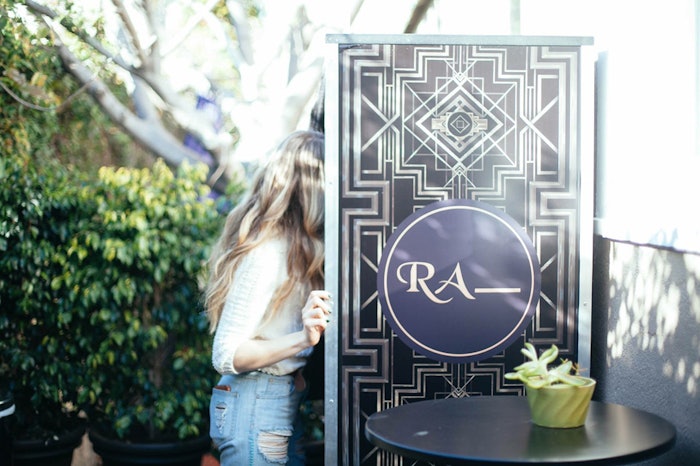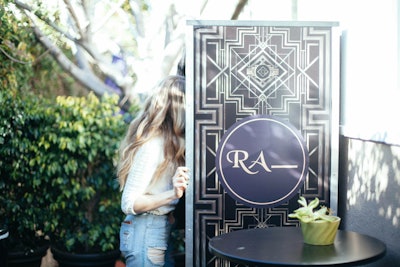 It can be difficult to stand out in L.A.'s saturated salon crowd, but West Hollywood's RA_ Bar Beauty manages to do just that. Tucked away behind busy Santa Monica Boulevard, the cute bungalow, complete with hang-worthy patio, was founded by three former Warren Tricomi master stylists and colorists after the iconic stylist's WeHo outpost closed.
The salon may have only been open little more than a year, but collectively the trio—Whitney Olson, Audrey Ray and Kennedy Van Dyke—boast more than three decades of experience. In addition to cuts, colors and extensions, the salon offers everything from spray tanning to waxing to bridal makeup.
And the name? It's pronounced Ra ("rah"), and refers to the Ancient Egyptian god of the sun. As the explanation on the salon's website points out, "The three of us, female founders, came together to create a positive space where one was lacking. Not only the warm-giving-light aspect of Ra (personification of the sun) exemplifies our mission, but the powerful, masculine energy brings us balance."
Beauty Launchpad recently caught up with two members of the trifecta for a chat about how they executed their vision—not to mention a fabulous new 'do!
How did you put your business plan into practice?
Audrey: When Warren Tricomi closed in May 2014, it was the push we needed to do our own thing. That night, we all went out for dinner. Within one day we had a vision, a plan and a domain name. We were ready. It helps that we all have amazing partners who are so supportive. We knew we could handle it, and they knew we could handle it.
Tell us how you created such a sociable-feeling space.
Kennedy: We envisioned a salon for artists by artists, in which our team is able to express themselves. When they're happy they're more creative and true to themselves, and that reflects on our clients. We've built a team of open, loving, warm, positive individuals. Some of the places we looked at didn't have an outside space, or they felt cold. They just didn't feel right. Here, people feel like they belong… they feel like they're at home. People bond over beauty. I've seen friendships form here.
Audrey: Some of the other premises felt corporate or structured, with too many restrictions. We didn't get into industry for that. We're artists and we need that freedom.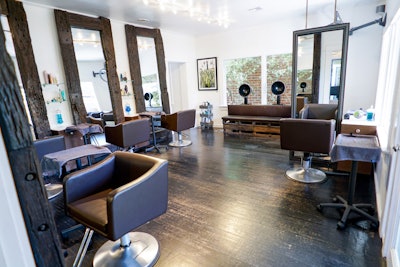 What else is in the pipeline?
Audrey: We're looking at more partnerships and brand expansions. Also, we want to keep the simplicity of our own product collection [RA's organic oil blends and hair mist] but develop it into a backbar line too.
Who painted the art work that hangs on the wall?
Kennedy: It's by local artists—some of whom are clients. We also support them by hosting trunk shows and so on.  
Audrey: It's important for us to support people. We throw a party about four to six weeks after the art goes up, and switch it out every three to four months. We also host receptions, at which we sell quite a few pieces.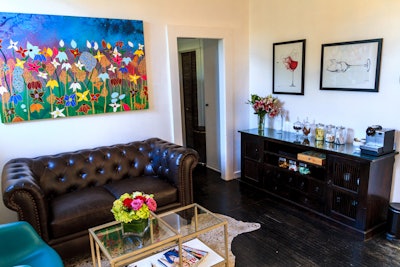 Describe your different personalities.
Kennedy: I'm the sparkle, the 'nice one.' The others send me in to do the hard stuff!
Audrey: I'm more of the business person, and my mind is always going. Whitney's the technical one. She has this incredible attention to detail and an eye for everything. She also takes care of everyone. Where one person has a weakness, another has a strength.
What do you look for when hiring?
Kennedy: For me, it's eye contact and body language.
Audrey: For me, attitude is the biggest thing. The person has to have energy and passion. They have to want to be here, to want to learn.
How have you adapted to being first-time business owners?
Audrey: I didn't realize how much I'd enjoy it! It's important to have two incredible business partners. It's like a sisterhood. It can be hard to be vulnerable and not be offended, but I know these women have my back, and that any criticism they have is always coming from a loving place, from the heart. We all have the same vision and we value what we have. Everyone is on the same page. We're all here to have fun and do what we love.
Kennedy: We inspire and complement each other. I want to learn, to have people teach me new things. It's the only way to grow.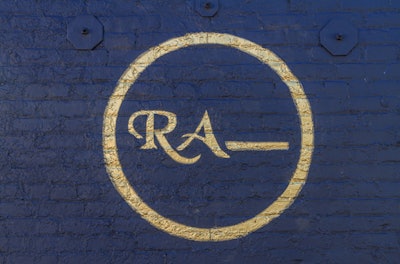 [Images courtesy of RA_Beauty]