Three hairdressers to be awarded up to $10,000 to expand efforts in charity of choice.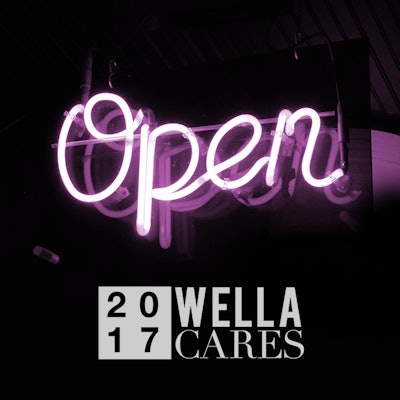 Wella's Hairdressers at Heart is accepting applications for this year's Wella Cares Contest from March 1-May 1, 2017. The contest is designed to recognize the Wella salon and stylists who are making a real difference in their communities by creating positive change.
The Wella Cares Contest reflects Hairdressers at Heart's commitment to supporting salons and stylists. Whether it's through giving haircuts to their city's homeless population, raising funds for national cancer organizations or running apprenticeship programs for young adults in need, Hairdressers At Heart appreciates stylists desire to create a world that is more beautiful for everyone.
Awards are given each year to the top three community programs designed and run by stylists living throughout the United States. The first place winner will receive $10,000 while second and third place winners will receive $5,000 and $2,000, respectively, for their contributions to their communities. This money will be awarded to those who impact their communities in real ways through a charitable organization or to those who present an idea to assist others in a powerful way.
"We at Wella and Hairdressers at Heart want to educate people about their world and the important role stylists can have inside and outside of the salon," said Sal Mauceri, Senior Vice President North America Professional Beauty and Global Nail at Coty Beauty. "Hairdressers at Heart is constantly exploring ways to provide life-changing opportunities that reward stylists for their selfless efforts and propel these efforts forward. The Wella Cares Contest is the perfect way to assist in charitable efforts that inspire us and make our world a better place."
The Wella Cares Contest has allowed past winners to continue or expand their efforts. Mandie Barnes, the 2016 second place winner of Avenue Salon in Ogden, Utah, won for her efforts to provide haircuts to the homeless. Her Wella Cares winnings helped to fund her second event, From Ogden With Love, where she gathered fellow stylists and local business to give back to those in need.
The winners, announced in June, are selected by a panel of Wella-appointed judges based on the quality of entry and potential impact on a community. Submissions are also posted online for public voting.
To enter the contest, submit a brief summary detailing a charitable work or philanthropic idea by visiting Wella Cares.
For more information about Wella's Hairdressers at Heart scholarship opportunities, please visit Hairdressers at Heart, and join the conversation on our social channels including Facebook, Instagram and Twitter.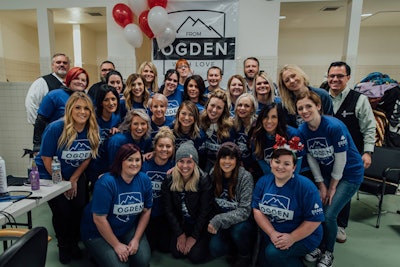 [Images: Wella]