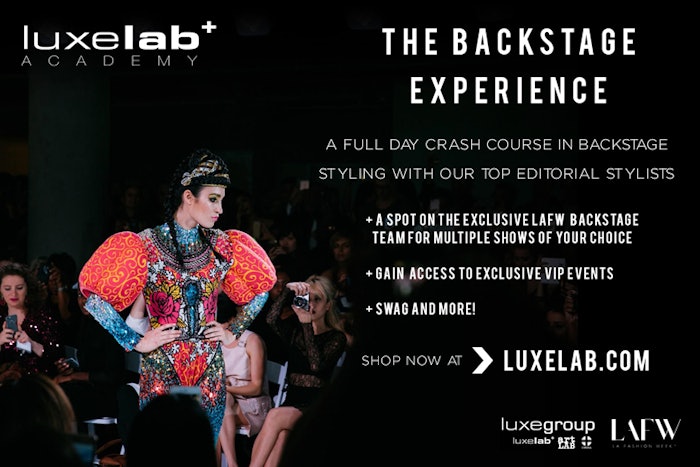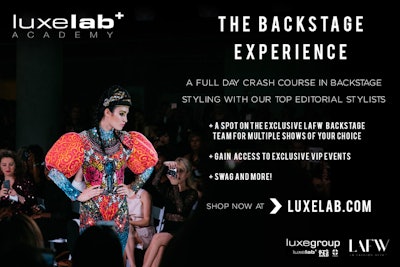 Have you always dreamed of seeing your work on the fashion week runways? Here is your chance to get the total backstage experience at LA Fashion Week with a full immersive educational adventure. You'll join Luxelab Creative Director Lauren Sill and Editorial Director Jen Beckerman to experience all the excitement and learn from their expert insight.
 
How to Enter:
Hashtag a style you've created and would love to see on the runways with #LuxlLabLAFW on Instagram. Be sure to follow @BeautyLaunchpad and @Luxelab on Instagram for the chance to be selected.
One winner will receive:
Thursday, March 16th
10am-5pm Hands on Workshop + Gala (both at The W Hotel Hollywood)
Friday, March 17th - Sunday March 19th
Option to participate in all shows - Venues and Call Times TBD
Join the Luxelab LAFW FW2017 Hair Team in the thrill and excitement of recreating the looks from Day 1 Workshop on actual runway models.
See your models in the lineup and watch your work walk the runway from a VIP seat on the catwalk.
Giveaway deadline extended to 3/5/17!
Check out last season's LAFW beauty to get a look at the experience with our roundup!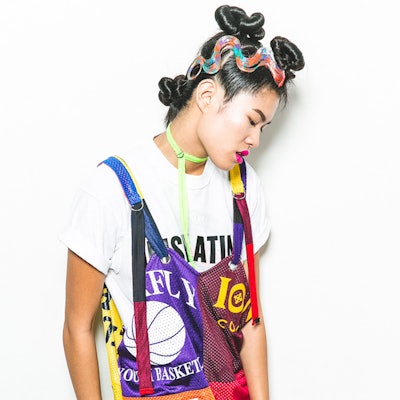 GIVEAWAY ENDS ON 3/5/17. Travel and accommodations not included in the prize. Void where prohibited or limited by law. See the Official Rules.
[Images courtesy of Luxelab/RPB Studio/@fun_mag]