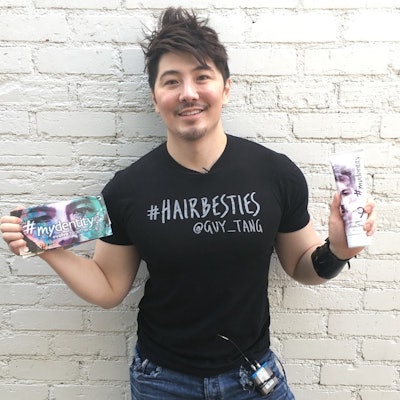 World renowned Hair Colorist, Guy Tang (@Guy_Tang) launched a hair color collection of his very own on 2/12 at the Andaz Hyatt in West Hollywood. #Hairbesties from far and wide flew in to meet and experience the color for themselves. Support for this line has been massive. 
#mydentity (@guytang_mydentity) provides a full range of professional hair color meant to keep up with every trend. These preblended shades are mixed with Tang's favorite: lavender fragrance and enable easy and comfortable styling. 


​"I created #mydentity because I wanted to customize colors that we all dream of — colors that are missing from our industry. I wanted to create a line that brings the fun & excitement back into haircolor. But most of all, I wanted to create a #hairbestie family that empowers and enables all of us to find our #mydentity — because when you know who you are, you have the courage to do anything you dream of."  --Guy Tang.​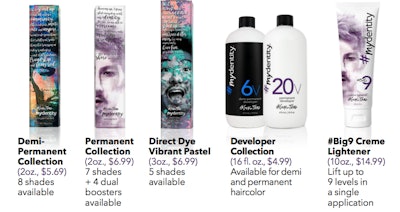 [Images: Guy Tang]