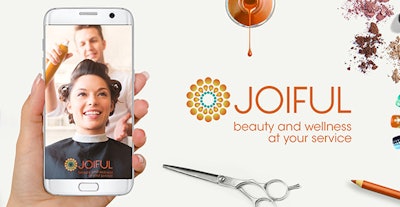 Artists interested in increasing their business without adding overhead just need to tap the JOIFUL App at the International Salon and Spa Expo, January 28-30. JOIFUL, a newly launched on-demand beauty and wellness app, is set to shake up the traditional salon/spa paradigm–and Artists are reaping the rewards.
Certified professionals in hair, make-up, massage, skincare and nails can learn more and sign up to be a JOIFUL Artist in their booth, which puts an emphasis on providing a more satisfying career, and making more money.
 
ISSE Show attendees will be able to enjoy the following at the JOIFUL exhibit:
On-site sign up 
Opportunity to grab cash in the money booth
Education on the future of beauty with questions and answers
Receive a free sample of Bliss Mist, a custom JOIFUL blend of essential oils meant to create a spa experience anytime and any where.