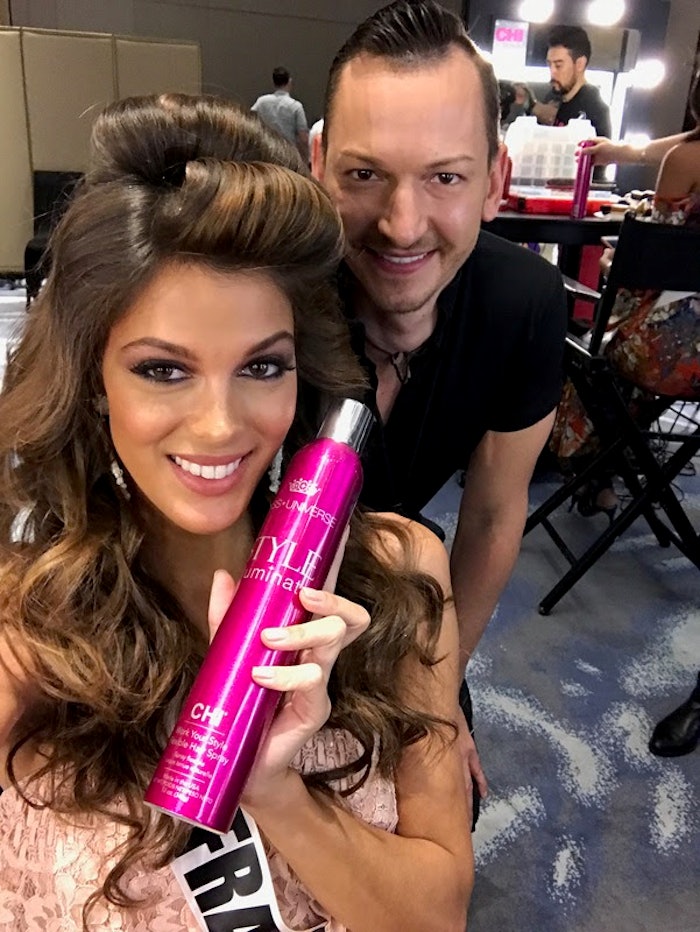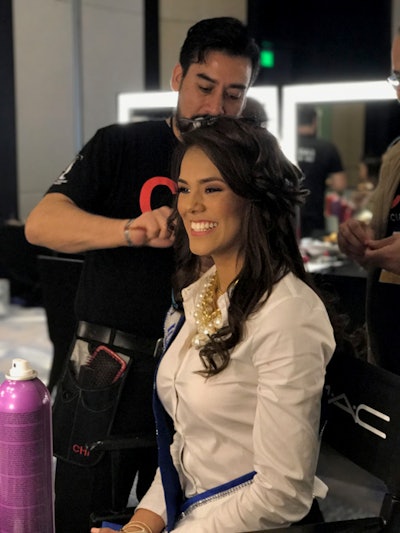 As the official haircare sponsor for the past 12 years, Farouk Systems has supported the Miss Universe, Miss USA and Miss Teen Pageants with looks that truly capture the crown.
As a sneak-peek, Farouk Systems' Global Artist and lead stylist, Tammy Mixon, reveal the trending hairstyles the contestants could pick for this Sunday's live showing of the 65th Miss Universe Pageant.
According to Mixon, "Those tuning into the live telecast will see this year's contestants wearing more natural looks. This includes soft curls and waves. For the evening gown segment, many are opting for simple or loosely textured up-do's. You will also see those with naturally textured hair showing it off."
During the preliminaries, the Farouk Systems Styling Teams' go to products were the CHI Styling Creme Gel mixed with CHI Silk Infusion for a lighter hold. The sets consisted of looser more natural looking curls and waves achieved with the 1 ¼" Dura CHI Curling Iron along with CHI Magnified Volume Spray to set with. To finish, Miss Universe Spot Light Shine Spray was sprayed to add that extra touch of sparkle.