Got another hair show in Las Vegas? We've got you covered! We present top spa picks for relieving stress (and tired tootsies!) during your travels to Sin City.
Sahra Spa & Hammam at The Cosmopolitan of Las Vegas
Sahra Spa & Hammam at The Cosmopolitan of Las Vegas provides a serene oasis in the heart of the bustling Strip. The 43,000 square-foot spa is inspired by elements of the surrounding desert, drawing from the region's unexpected majesty. The tranquil yet striking Sahra Spa & Hammam, designed by U.K.-based United Designers, showcases the unexpected and authentic beauty of the desert. More than 420 tons of sandstone quarried from the local area were incorporated into the design of the Sahra Spa & Hammam, where cascading sculptural sandstone walls echo the grandeur of Nevada's Red Rock Canyon. Meanwhile, glimpses of silver throughout the spa reflect the naturally occurring precious metal from which (mineral) derives its nickname. Soothing sounds of water bubbling from artesian wells symbolize the unexpected nourishment and refreshment awaiting visitors.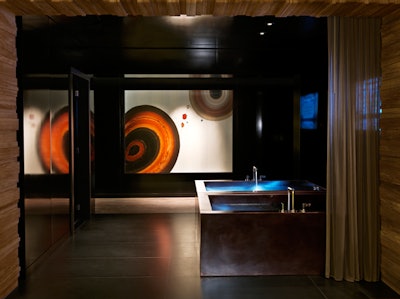 Stress Relief Recommendation:
The Original Eco-Beauty Facial is the ultimate eco-luxury relaxation treatment designed to improve the health and beauty of the skin using all-vegan, natural, and organic ingredients. A multi-tasking, clay exfoliator infused with bamboo, rose petals and rose quartz from the French Alps detoxifies and decongests surface debris from the skin. Instantly hydrate and plump your skin with a Kalahari melon cooling collagen mask application, while your aesthetician provides a soothing arm and leg massage. Complete your facial with an iced golden globe therapy that stimulates circulation, promoting a soft and more even complexion.
Signature Products:
Glycelene is an apothecary-chic, sexy-scientific skincare line created by Celebrity Makeup Artist, Aroma Alchemist and Skincare Specialist, Kim Borio, along with her Cosmetic Chemist, Biologist and Microbiologist, Eric. Together, they are the perfect formula for this revolutionary, high-performance eco-luxury skincare line that is all natural, organic and vegan.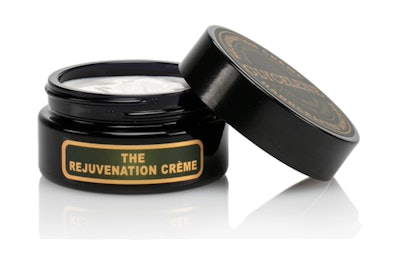 The spa also features BIOEFFECT skin care products which employ cellular activators to restore skin cells, supporting the production of elastin and collagen while improving skin's thickness, density, texture and firmness.
Spa Up Next: Spa at Four Seasons Hotel Las Vegas
[Images courtesy of Sahra Spa & Hammam at The Cosmopolitan of Las Vegas]