When Ray Barron, hair colorist and stylist at The Hair Standard in Las Vegas, arrived in Los Angeles for the first day of Wella's Master Color Expert Program, he didn't know he was in for the surprise of his life.
When Barron was named the winner of Wella's Master Color Expert Scholarship, which is funded by Hairdressers at Heart, it marked the pinnacle of a years-long pursuit of entering and completing the program – one of his career goals. There were tears, there was laughter, but there was also a sense of pride and focus that washed-over Barron when he won the scholarship, he said.
"That moment, and the experience of going through the class changed me," Barron said. "Today, I'm a more confident person and I know what I have to do to take my career to the next level."
Hairdressers at Heart is excited to make the education dreams of the next Master Color Expert a reality with the launch of the Master Color Expert Scholarship Program on January 2, 2017.
Follow Ray's experience–from day one to graduation–at the Wella Master Color Expert (MCE) Program!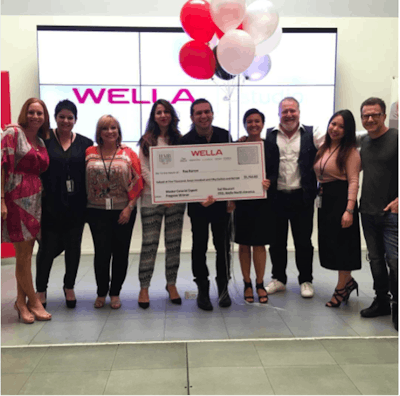 First off, when I found out I won the scholarship, I bawled my eyes out. It was such a surprise because going through the MCE program is an investment, but one that I have been wanting to make for years.
I had signed-up to take the class before finding out that I had won, so that made the experience that much sweeter. I didn't think I had any chance of winning!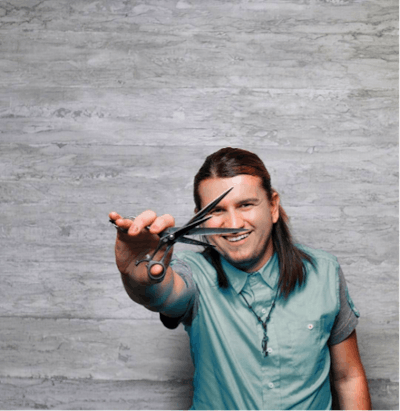 Going into the MCE program, I was super revved up. I felt headstrong because of how the pre-classes went. I thought to myself 'I got this!' but I wanted to break up my foundation and fill it up with knowledge and education.
Phase one of the program ended up being hard. Not stressful hard, but hard in that there was so much information to take in from our awesome instructor, and Wella Lead Educator Victoria Thurman Hall. It's so important to get back to the basics – things like how to hold your brush, the right way to scoop color and making sure your applying it to the head the correct way.
One of the big takeaways for me was organization. In a very constructive way, Victoria let me know that I wasn't organized enough at my station, so that became one of my big focus areas. It sounds small, but it payed huge dividends in the long-run.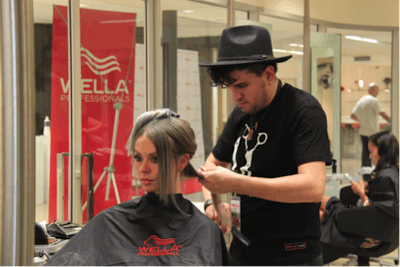 In phase two of the course, I came in focused on cleanliness, efficiency and organization. On day one, we had the opportunity to execute an in-salon commercial look from a source of inspiration. It was a great opportunity show that I can be clean and focused.
Could I have gone more aggressive with the final look? Sure. But I was so focused on the little things, the details, that ended up playing through on the finished product. It was good. It was cool. I was happy with it, and I learned a lot in the technique and about myself.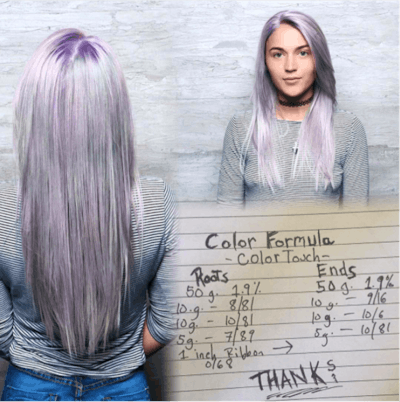 Also during the second phase we got dialed in on formulations, and what the exact formulations deliver for certain hair colors and types. Most of the work I do in the salon, I'm going for gray coverage, so it was awesome to learn why I might not be getting results that were too cool or too warm, and that the developer may have been the difference.
Learning to foil like a master was also huge. I used to do 100 little folds, and it never turned out as consistent as I would have wished. As a Master Color Expert, now I know how to rip foil and put foils in faster and more consistently.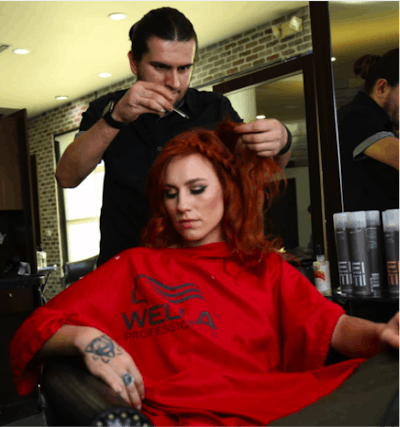 Before taking the MCE class, I was terrible about talking about price upfront. I would try to avoid the conversation. But now that I know the ins-and-outs of the entire process, I'm able to speak with confidence to the process and price.
These last six months and going through the MCE class has changed the way I interact with my customers and how I act in the salon. I feel more mature and now I know how and why things work. I'm way more confident, and that alone is worth it for me!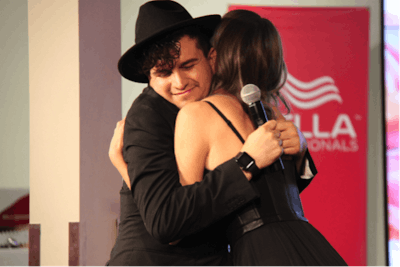 I'm 28, I'm kind of young, and in the salon, a year ago I would have tackled things totally differently. Today, I'm focused on the details and have a lot more restraint when it comes to the execution of color for my clients.
I said when I went into the MCE class that I wanted to break up my foundation and fill it with knowledge and education. That's because I don't want to build a house on that foundation, I want to build a skyscraper. Becoming a Master Color Expert is the first step in that path.
I would encourage anyone who's ever even through about entering the Master Color Expert Scholarship Program to submit an entry and just go for it.
This program has been a career changer for me. Well and the MCE team are going to help you become an expert in the details, and all of those small details add up to changing your life and your career in the big picture.
To take your dreams to the next level, visit Hairdressers at Heart online at https://www.hairdressersatheart.com/scholarships and apply to become the next Wella Master Color Expert. The entry period opens on January 2, 2017, and runs through March 6, 2017!
 Like they say, once a #HairdresserAtHeart, always a #HairdresserAtHeart.