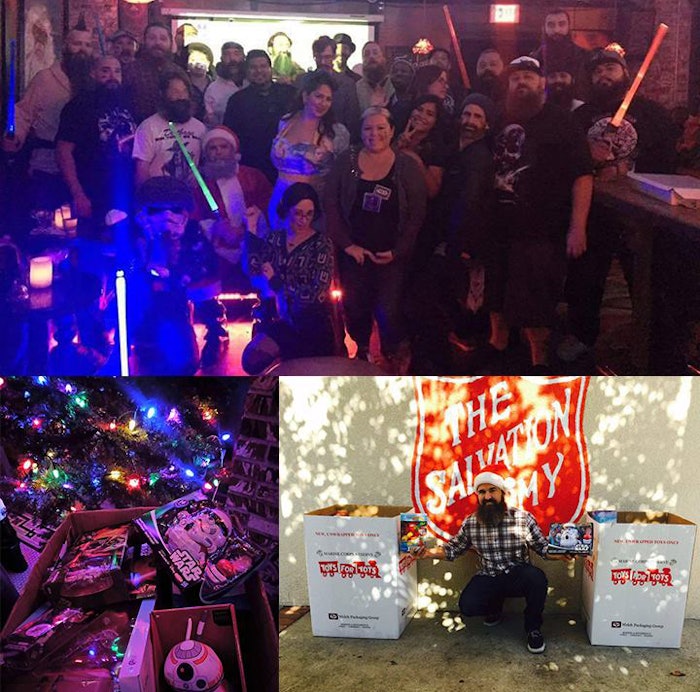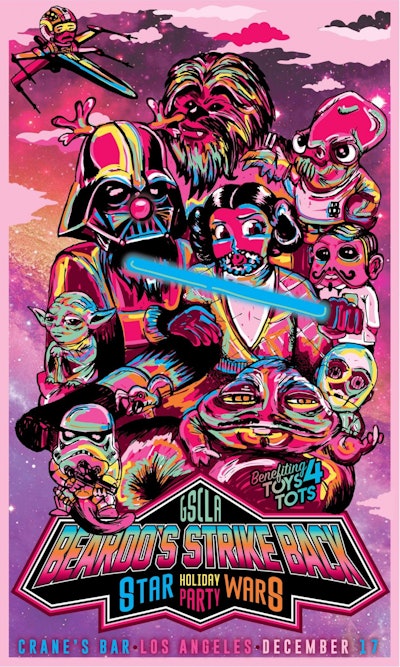 One year ago, a group of supporting women and bearded men banded together to throw their first Star Wars Christmas Party at Crane's Bar in Downtown Los Angeles. This year, they are doing it bigger and better!
Take the plunge down into the basement of an old bank and walk through the massive steel-enforced concrete doors into the banks' actual vault where a fully stocked upscale dive bar awaits. The club will be taking over the bar and holding a special screening of a Star Wars-related film in celebration of Star Wars: Rogue One's release date on Friday, December 16th. Santa Claus will be in attendance accepting unwrapped gifts benefiting the Toys for Tots Foundation.
Toys for Tots serves to "help less fortunate children throughout the United States experience the joy of Christmas; to unite all members of local communities in a common cause for three months each year during the annual toy collection and distribution campaign".
On December 17th, bring an unwrapped toy and join The Gentlemen's Social Club of Los Angeles in their Star Wars Holiday charity event benefiting the United States Marine Corps Toys for Tots Foundation.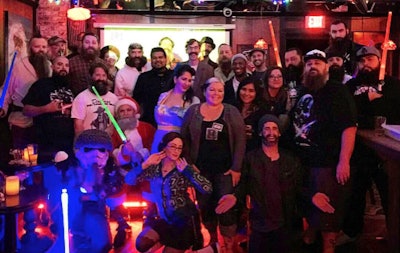 For more information visit: The Gentlemen's Social Club of Los Angeles.
[Flyer: Mimi Treglia; Images: The Gentlemen's Social Club of Los Angeles]