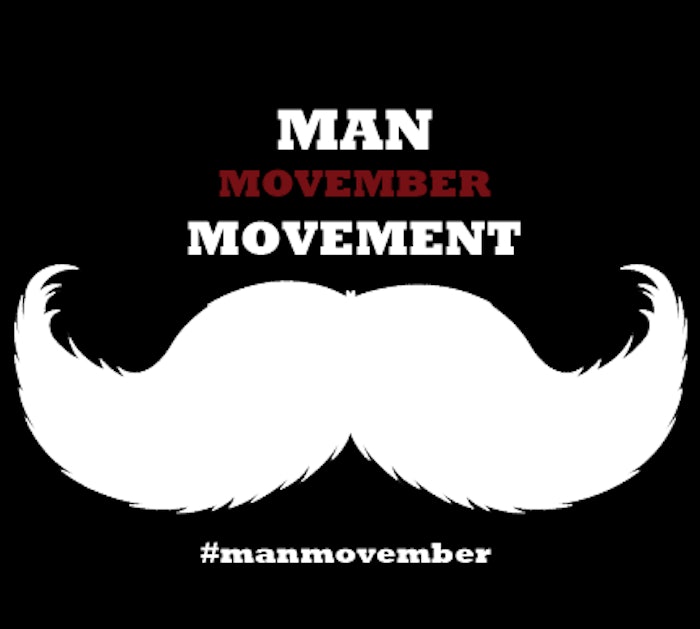 Gather your beards and prepare the razors for Movember is here! The Movember Movement is the only yearly charity that seeks to encourage awareness for the health issues faced by men: testicular cancer, prostate cancer, depression and mental health. Starting on November 1st, men shave off their facial hair for the coming month and begin their beardless journey to stand by the other men who suffer from these life threatening conditions. For the entire month, those participating allow their freshly shaved faces to grow the facial hair they just removed! There are plenty of events that actively promote the Movemeber Movement. We'll be listing some events for you to partake in and show how else you can support the Movember Movement!
First Friday at Movember HQ
Friday, November 4th 5:30 PM
Movember HQ, 8559 Higuera St, Culver City 90232
The First Friday of November is celebrated at the Movember HQ! There will be drinks, food, and moustachery. The Barbershop will be open for haircuts and shaves if you haven't already cleaned up!
 
2016 TCS New York City Marathon
Sunday, November 6th 7:00 AM
New York City, New York
Join your fellow supporters of the Movember Movement by participating or cheer for the Mo Bros and Mo Sistas in the New York Marathon! Cheer your heart out or run until you break as Team Movember runs 26.2 miles to support and spread awareness for the health issues that men face!
Societe Movember Nights
Every Tuesday in Movember!
8262 Clairemont Mesa Blvd., Kearny Mesa
Have a pint for your Mo Bros! The Societe Brewing Company will be donating all proceeds to the Movember Movement for their Pints For Prostate charity event! Enjoy a guilty pleasure and help support the movement while you're at it!
Movember Mustache Contest at North Park Beer Co.
Saturday, November 5th 1:00 PM
3038 University Ave., North Park
Join the North Park Beer Company as they judge someone the best and most glorious mustaches you've seen! The winner of the competition will have a beer named after them and their powerful 'stache. A portion of their proceeds will go to the Movember Movement to help support their cause!
Fourth Annual Mo' Stacks Poker Tournament
Wednesday, November 16th 5:30 PM
2816 Historic Decatur Road, Liberty Station
Test your luck and your skill! The Mo' Stacks Poker Tournament will be at Stone Brewing World Bistro & Gardens hosting their annual tournament! Event-goers can play Texas Hold'em all night for a 50$ buy in. Each participant will receive one Stone beer and free appetizers. Proceeds will support research and funding to one day eliminate prostate cancer.
International Motorcycle Show - Long Beach
Friday, November 18th - Sunday, November 20th
Long Beach Convention Center, 300 E Ocean Blvd, Long Beach, CA 90802
Like motorcycles? Like mustaches and beards? Come stop by Long Beach for the International Motorcycle Show that's supporting the Movember cause! Flo's Chop Shop will be offering shape-ups for your facial hair! Come and check it out as they support men's health!
MOVEMBER CLOSING COSTUME PARTY
Wednesday, November 30th 7:00 PM
PRIMO SPORTS BAR AND GRILL, 1330 MARKET STREET, SAN DIEGO, CA 92101
End the month of Movember with some good fun! Dress up in costume to celebrate a successful Movember! There will be contests to honor the best costumes, mustaches, and more! Your $5 entry goes directly to the Movember Foundation and gets you $2 craft beer all evening and eats from Primo's kitchen. Come hang out and show your support!