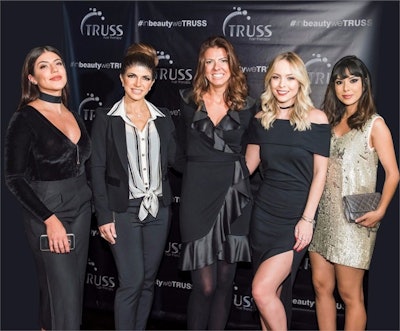 TRUSS Professional recently hosted its #inbeautyweTRUSS Launch Party, marking the brand's official debut in the US. The event, which took place on October 27, 2016 at the fabulous Buddakan restaurant in New York City from 4-7 pm, was an outstanding success. Approximately 75 attendees — including top consumer and professional beauty media, celebrities, top bloggers and influencers from 2 continents, as well as honored guests — celebrated the debut of TRUSS Professional in the US and the launch of their beautiful new Alexandre Herchcovitch TRUSS haircare line.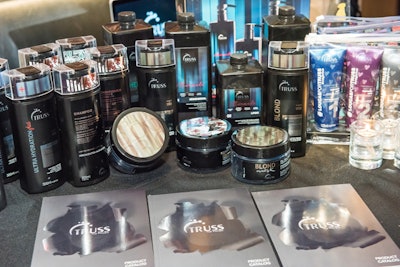 "We are so excited to be hosting this launch in New York, a vibrant city known for it's fashion, trends and culture, as well as home to NY Fashion Week, where every year fashion leaves the past behind and looks forward to the future," says Manuella Bossa, CEO and Founder of TRUSS Professional. "TRUSS is deeply rooted in fashion, while marrying state-of-the-art technology and natural ingredients to deliver exceptionally beauty hair results to our clients."
Every season, the renowned fashion designer, Alexandre Herchcovitch, creates a new package design for TRUSS Professional inspired by the collection he presents on the runways. Not only is his design on the outside beautiful, but so are the results one gets from the formula inside the bottle. The formula is rich in Hyaluronic Acid, an anti-aging ingredient used in many skin cosmetics. This ingredient intensely acts at the root area, stimulating growth and filling porosity levels on hair. Strands receive intense hydration, reconstruction, elasticity, and shine.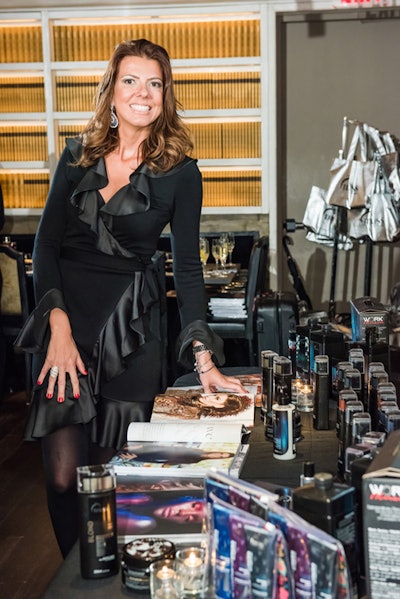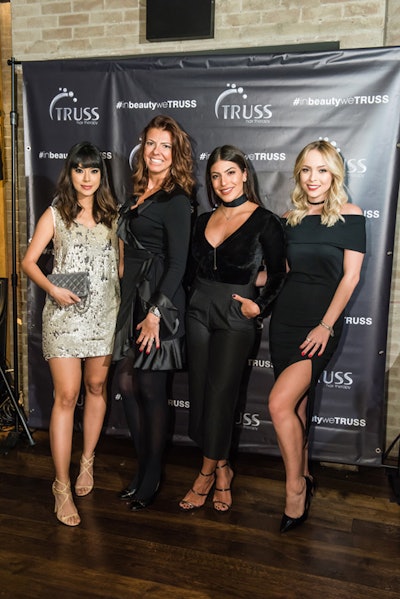 "The Alexandre Herchcovitch TRUSS haircare line is truly unique; it promises to surprise you with its outstanding and immediate results," says Alexandre Herchcovitch, himself.
In addition to revealing the new line, guests had the opportunity to mingle with social media mavens like Rachel Apollonio, Camila Senna and top stylist/barber Lena Piccininni, as well as Real Housewives of New Jersey stars Teresa Giudice and Delores Catania.
During the event, Bossa showcased the passion, heritage and history of the company and the attributes that make it unique. All guests were gifted with samples of the new line and encouraged to experience the TRUSS results first-hand.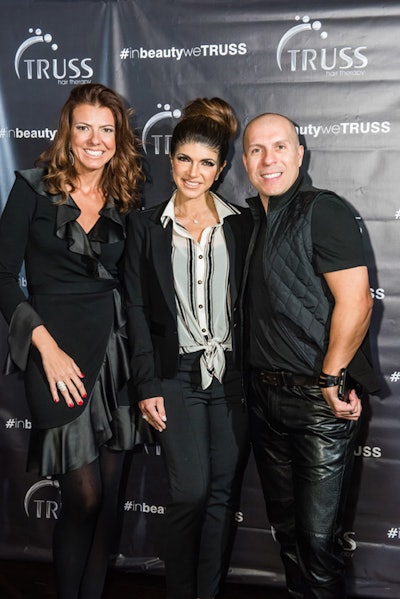 TRUSS is available in fine salons nationwide. For more information on Truss Professional, call 1-844-TRUSS11 or visit http://usa.trusscosmetics.com/.