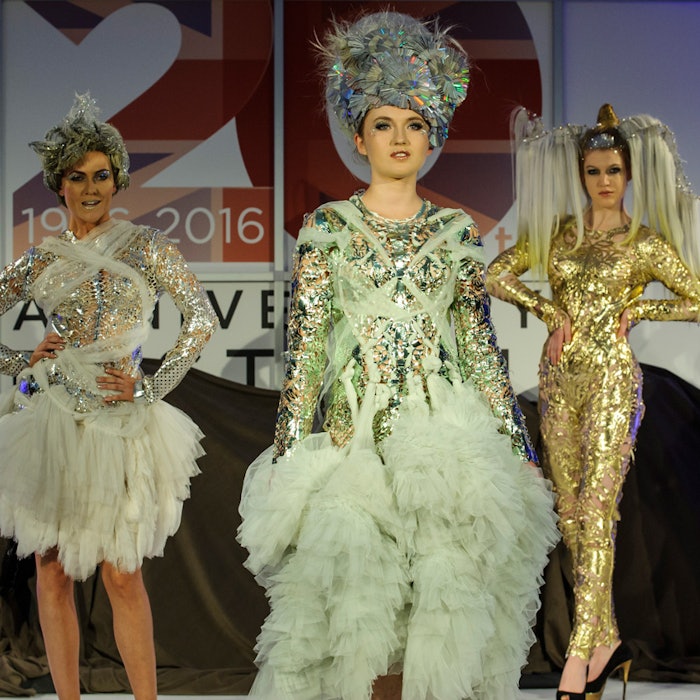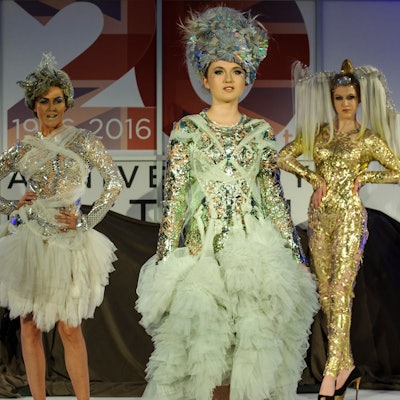 Global haircare brand Affinage celebrated its 20th anniversary this month with a grand festival spreading across three days, showcasing hair talent at its finest. The celebrations began with a 90s fancy dress party, which included entertainment from LED dance group, and a spectacular catwalk show by Tracey Devine Smith. The first night was hosted by TV star Jeff Brazier and more than 20 nations joined together to celebrate the Affinage journey. Delegates from all over the world, including The Philippines, Slovakia, South Africa and Australia joined together in to celebrate this special landmark.
The festival was held at the prestigious 5 star Grange Tower Bridge Hotel in London and attracted more than 400 guests from all over the world, including delegates from the Philippines, Slovakia, South Africa and Australia. Day two included a lineup of inspirational hair shows, masterclass seminars and evening entertainment. Masterclasses from Andrew Barton, Michael and Denise Bredmann and Desmond Murray ensured delegates were fully inspired and entertained.
The final show included educational seminars from Tracey Devine Smith, Charmaine Piche, Nic Davis, Lene Sindberg from Affinage in Denmark and Catie Hansen from Affinage in the USA. Guests also had the opportunity to learn more about the Affinage journey, through an intimate live interview with company founder and Managing Director, Eric Bailey. Eric was then joined by Global Ambassador Andrew Barton who shared his story to success in a further interview. The event also crowned the first Global Colour Award winner: Aimee Morris from Zoology salon in Wanstead, who was awarded a £1000 cash prize, plus other product and gift prizes.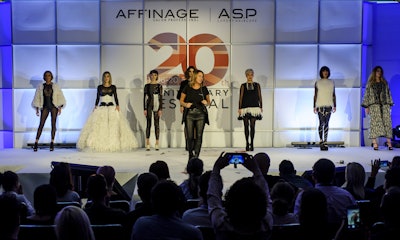 Live bands, DJs and an array of entertainment ensured guests were fully entertained throughout the weekend, which ended with a glamorous red carpet party and a theatrical catwalk show finale from Tracey Devine Smith and the Affinage Global Creative Team. The gala night was hosted by TV personality Ivan Berry, and just under £2,000 was raised through a raffle for the Hairdressers' Charity, which Affinage actively supports.
The spectacular event played homage to founder Eric Bailey, who truly embraced the weekend and was joined by his family for the momentous occasion. "I have thoroughly enjoyed every moment of the Affinage journey, and never did I believe that we would end up here today celebrating 20 years with such an incredible event. I want to thank every single one of my team, because they are the real reason we are the company we are today," he said.