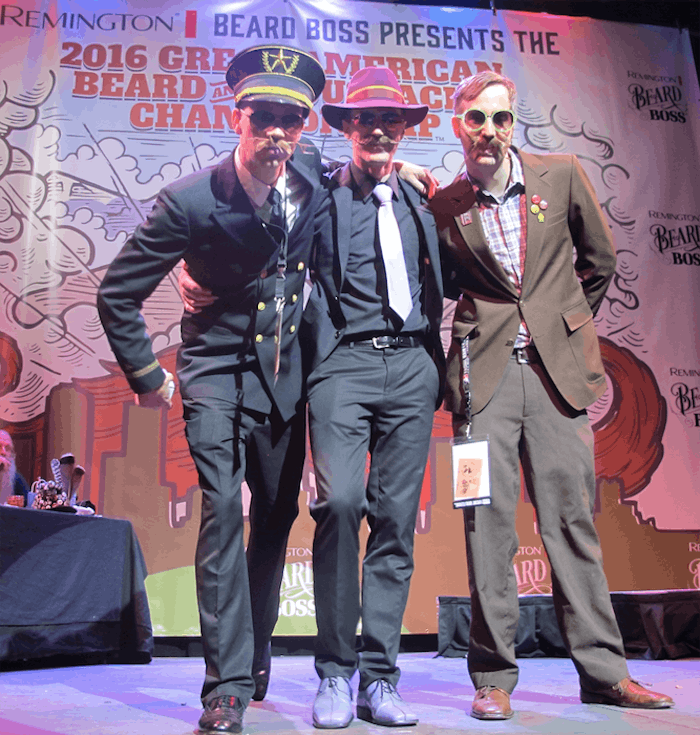 Tensions were a mile high at the Summit Music Hall in Denver, CO this Fall, as men and women from around the country were getting ready to compete on the Remington sponsored, 2016 Great American Beard and Moustache Championship stage.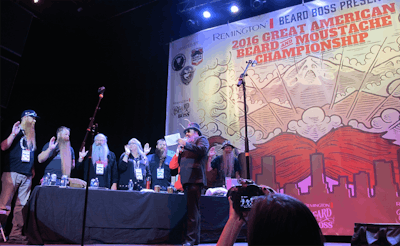 With 21 different categories there was something for everyone including two categories for women: Artistic Realistic and Artistic Creative. Upon arrival competitors were welcomed by their first group of judges, in hopes of placing every competitor in the correct category based on style, length, and product used to achieve their look. But things truly picked up when each category was called on stage to be judged by a panel of 7 highly esteemed personalities in the bearding community.
From the Modesto Beard and Mustache Coalition, to The Salty Saints of Utah, facial hair clubs from around the world swarmed to Denver looking to claim their title. Even The Gentleman's Social Club of Los Angeles traveled in a pack and spread their members in various categories, gloriously taking home titles in Freestyle Moustache, Triple Point (Musketeer), and Sideburns/Chops.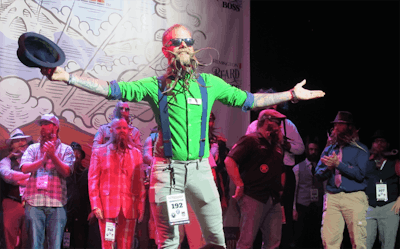 The North American Competitive Beard and Moustache Alliance or "The Alliance" serves to bring forth the notion of charity bearding. The Alliance is a sort of confederation formed by the people to promote the commonly shared idea of "bearding" in hopes of helping the community. The most commonly used method of doing so is by holding Beard and Moustache Competitions in some of the bigger cities in the United States.
For five years the North American Competitive Beard and Moustache Alliance partnered with the Boulder Facial Hair Club and the Rocky Mountain Beard and Moustache Club of Colorado to put together what they would hope to be the biggest charity facial hair competition in North America.
Working with various sponsors the three-partnered associations donated all proceeds from the competition to Fisher House and Rocky Mountain Cancer Assistance.