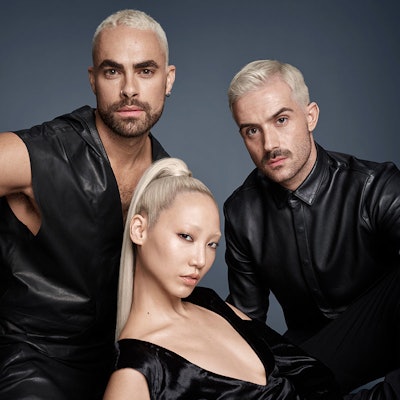 To celebrate the launch of Redken's NEW pH-Bonder, a unique synergistic system that helps protect bonds and reduce breakage during professional color services, the brand will be partnering with SalonCentric, the premier wholesale salon and beauty supply distributor, and top tier Redken Artists nationwide to celebrate pH-Bonder Declassified on Monday, October 17th. On this one day only event held in nine SalonCentric stores across the US, salon professionals will have the opportunity to meet a Redken Artist in person and watch as they reveal their unique secrets behind NEW pH-Bonder.
In addition to the eight in-store events held at select SalonCentric locations nationwide and the SalonCentric Show in Bellevue, WA, Redken will also be hosting consecutive Facebook Live segments on the SalonCentric Facebook page, with the live streams beginning at 10:00AM EST on October 17th. Each Facebook Live segment will be hosted by the in-store Redken Artist and broadcast in real time from the select SalonCentric locations nationwide. All salon professionals are encouraged to tune in to watch their favorite Redken Artists as they share their top pH-Bonder tips and tricks!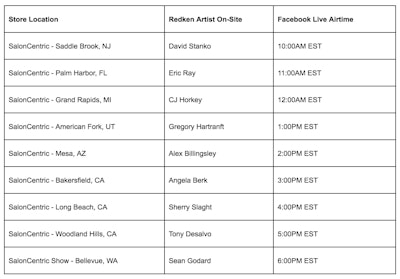 For salon professionals who visit any SalonCentric store location during pH-Bonder Declassified on October 17th, an exclusive salon deal will be available with the purchase of the pH-Bonder Salon Kit (which provides up to 70 applications). With the purchase of each Salon Kit, stylists will be able to select one of the following: a Free Merchandising Kit including (10) pH-Bonder Post Service Protectors (0.5oz), a pH-Bonder Technique Guide, a Reception Desk Fact Sheet and a Flashlift Packette OR a Free pH-Bonder Fiber Restorative Pre-Wash Concentrate (Liter). This one day only deal will be available for the special price of $131.25, a 49% savings. To find the nearest SalonCentric store, visit www.saloncentric.com/storefinder.
[Image courtesy of Redken]