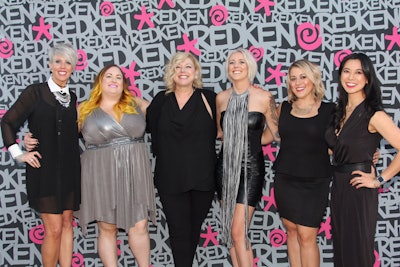 To inspire and promote its Artist community this summer, Redken challenged artists to compete in a three-tiered styling challenge for a chance to connect with the hottest influencers in the industry: a one-week, all-expenses-paid trip to Los Angeles for the Fifth Annual NYX Face Awards. This month, six winners were chosen.
Artists were tasked to create themed hairstyles across three categories: Fairytales, Anime and Optical Illusions. To enter, contestants were required to upload their interpretations to Instagram to both increase their digital presence and qualify their submissions by tagging @Redken5thAve and utilizing #RedkenNBT and #RedkenBrandAmbassador for a chance to win. Judged on creativity (40%), originality (30%) and execution (30%), artists utilized their skills to create the most eye-catching, intricate and imaginative hair designs.
The Next Big Thing Winners
Chase Longo from Yorba Linda, California of Salon Edge
Heather King from St. Louis, Missouri of Bliss Beauty Bar
Jenn Waterman from Amarillo, Texas of Wildhair Salon
JL Paige from Westlake Village, California of John of Italy Salon & Spa
Natalie Alana (Renfro) from Fort Worth, Texas of Natalie Alana Hair & Makeup Studios
Pam Genio-Bates from San Francisco, California of Patrick Evan Salon
The six chosen winners attended the Redken x NYX party on Monday, August 15th, as well as the Fifth Annual NYX Face Awards on Saturday, August 20th.
For more details about the Redken Next Best Thing competition, please visit RedkenPro.com.