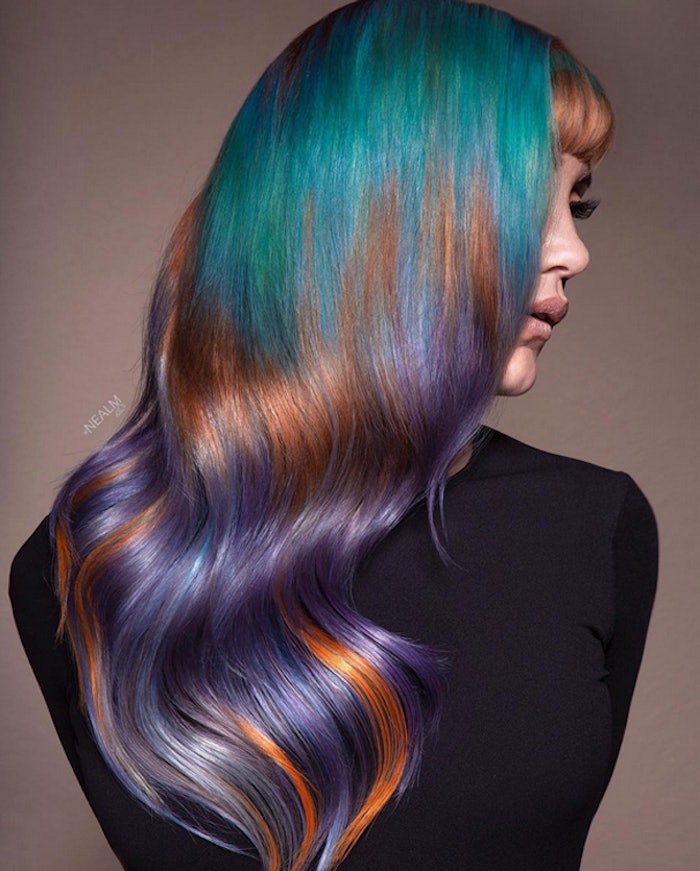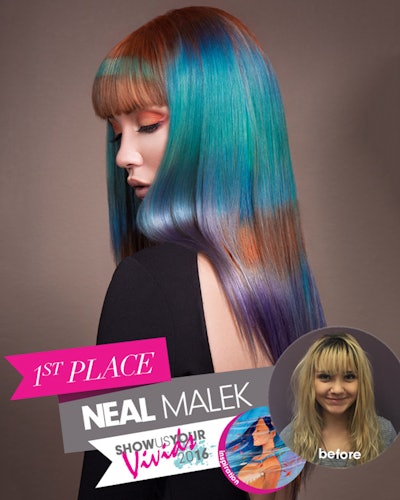 PRAVANA has announced the winners of its annual Show Us Your VIVIDS Contest: Grand Prize Winner, Neal Malek; 2nd Place Winner, Glenn Nelson; 3rd Place Winner, Celina Bristow; and Honorable Mention, Caitlin Ford. The Facebook Fan Pick went to Kayla Boyer.
Neal Malek, known on Instagram as @nealmhair, created a "Colors of the Wind" Pocahontas-inspired look, earning him the 1st Grand Prize package, worth $20,000. According to PRAVANA, "The placement and fluidity between ChromaSilk and VIVIDS is an unexpected and brilliant translation of the inspiration. Placing what would typically be opposing tones that beautifully blend from one to the other is incredibly impressive!"
See the other winners' looks, below!