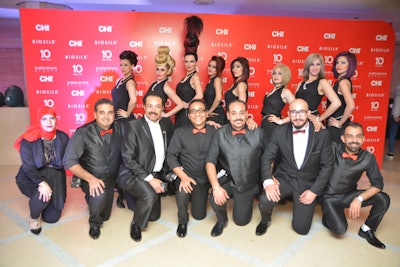 Farouk Shami, Founder and Chairman of Farouk Systems, proudly announces the company's 10-year anniversary in Cairo, Egypt. To celebrate, Mr. Shami was host to over 1200 hairdressers that included 600 salons from the area. Guests attending witnessed first-hand an educational show conducted by Farouk Systems Global Artists: Anna Cantu and Leonel Rodriquez as well as the Artistic Team from Egypt. Together, they demonstrated all the latest techniques and products from the CHI and BioSilk lines. Mr. Shami was also on-hand for a major press conference where he spoke about his career and accomplishments.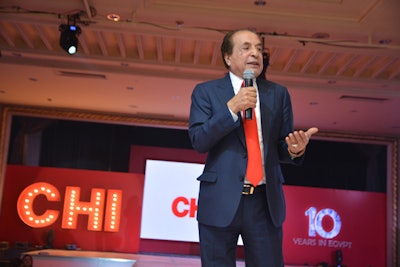 As the #1 haircare line in Egypt, Mr. Shami is held in high regard not only as a famous hairdresser but for his many contributions as a ground-breaking innovator. His over 23 patents and devotion to hairdressers worldwide have created a safer and better work place for everyone. Mr. Shami is the inventor of ammonia-free hair color that has revolutionized the professional salon industry.
As an added announcement, Farouk Systems will be opening a factory in Egypt that will not only provide more jobs in the region but will also help to better serve the African Market as well. With over 144 countries distributing Farouk Systems professional only haircare, it is the company's goal to continue and celebrate its growth.
According to Mr. Shami, "We are a company that works very hard to build opportunity around the world. It is our commitment and responsibility to better serve our fellow hairdressers, allowing them to have the safest products and tools to perfect their craft. Farouk Systems will always put the environment, education and ethics at the forefront."
[Images courtesy of Janice McCafferty Communications]