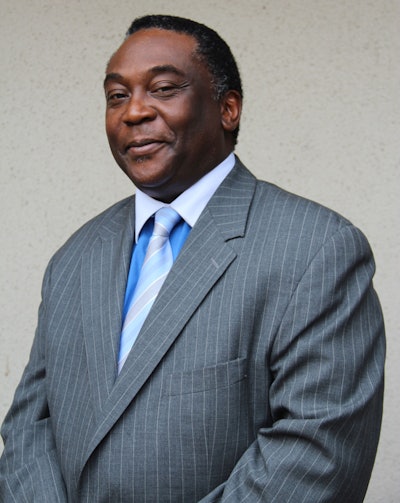 Master celebrity hairstylist Sterfon Demings will be honored at the upcoming 2016 Hollywood Beauty Awards. Now in its second year, the awards will recognize Demings for Outstanding Achievement in Hair on Sunday, February 21, 2016 at the Avalon Hollywood.
Hailing from Montgomery, AL, Demings demonstrated a skill for hair styling early on. After moving to New York City, he landed an apprenticeship with the John Atchison salon, and continued to hone his craft by studying under top educators such as The Rusk's of Scotland and The Vidal Sassoon London Academy. A friendship with his client, actress Jackée Harry of the hit show 227, kick-started Demings' celebrity hair styling career.
Demings' impressive roster of clients includes Kristen Stewart, Sean Penn, Alfre Woodard, Olivia Wilde, Anna Paquin, Donald Sutherland, Ed Norton, Halle Berry, Cicely Tyson and the first black female astronaut, Dr. Mae Jemison.
Demings landed his first feature film as Department Head Hairstylist for Boyz in the Hood. Since then, he has worked on such films as Into the Wild, The Italian Job, Beauty Shop, White Men Can't Jump and How Stella Got Her Groove Back, amongst others. His television credits include American Crime Story, Glee, House, M.D., Miss Evers' Boys, Lincoln Heights, and more.
 
A strong supporter of education, Demings plans to create a foundation that supports vocational education so that students may create their own legacies. He will also launch a natural hair expo later in 2016 and create a signature hair and body care line.
 
For more information, please visit www.sterfondemings.com.