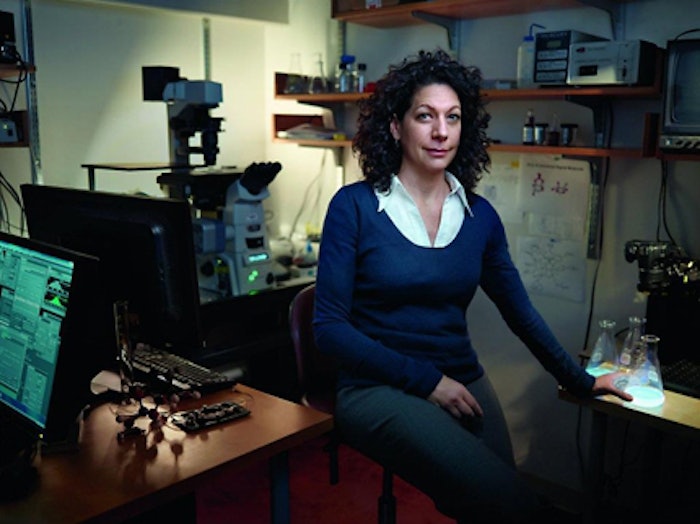 L'Oréal and UNESCO have partnered to create "For Women in Science" to highlight five exceptional women scientists from around the world. The awards ceremony recently took place on March 29th at UNESCO Headquarters in Paris, France. Professor Bonnie Bassler, Howard Hughes Medical Institute Principal Investigator, Department of Molecular Biology at Princeton University in Princeton, New Jersey, was awarded as the 2012 L'Oréal-UNESCO For Women in Science Laureate for North America.
Professor Bassler is a world-renowned expert on how bacteria "talk" to each other using a chemical language in order to coordinate their behavior as a group. She was selected for her work in understanding chemical communication between bacteria and opening up new doors for treating infections.
 
"The L'Oréal-UNESCO For Women in Science Awards is wonderful for me personally, and it celebrates the good work of the young women and men in my lab who made all the discoveries for which I am being honored. Science just gets done better when the community of scientists reflects the diversity of the world it serves. The L'Oréal-UNESCO award shows an ongoing commitment to ensuring diversity in the sciences across the globe," said Dr. Bassler.
Learn about Professor Bonnie Bassler's exciting discoveries in understanding chemical communication between bacteria:
Along with Professor Bassler, the other Laureates recognized for their scientific achievements included:
 
Professor Jill Farrant, AFRICA and ARAB STATES
Professor Ingrid Scheffer, ASIA/PACIFIC
Professor Frances Ashcroft, EUROPE
Professor Susana López, LATIN AMERICA
Faced with global issues such as diminishing resources, increasing and aging populations, and the consequent medical and social challenges, L'Oréal and UNESCO are convinced that these women researchers will have a major impact on society and help light the way to the future. 
Meet all of the 2012 Laureates:
[Photo and videos courtesy of Bratskeir & Company]
Related:  WATCH: Hairdressers Against AIDS Spreads the Word to Youths  | Hairdressers Against AIDS in Inglewood, CA for World AIDS Day  |  Christine Schuster Accepts Role as Sr. Vice President Education for L'Oreal Professional Products Division U.S.  |  Salon Daniel Raises $400 for Autism Speaks  |  Chaz Dean Studio Re-Opening Event  |  Matrix Color-A-Thon to Benefit Bastrop Pregnancy Resource Center  |  Essie Cosmetics Joins Forces with TOMS for One Day Without Shoes  |  H.O.P.E. for Beauty Hosts Top Industry Educators  |  OPI Unveils City of Hope Promotion  |  National Donate Your Hair Day