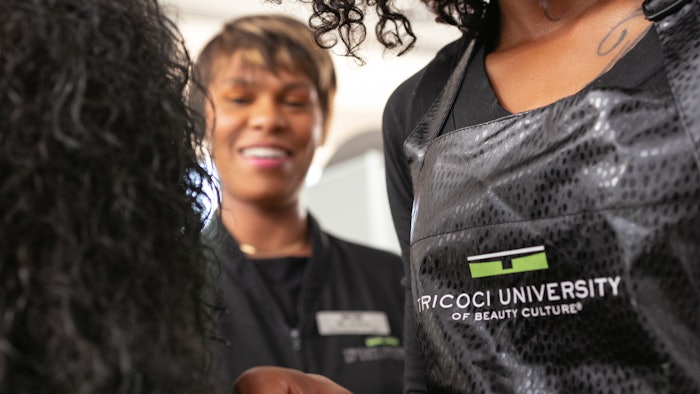 Photo courtesy of Tricoci University
Tricoci University of Beauty Culture announced a partnership with Ulta Beauty that offers its associates 15% off annual tuition costs. 
The partnership is applicable at all Tricoci University campuses and is available to all full and part-time Ulta Beauty associates, as well as their immediate family members. 
"Many aspiring beauty leaders begin their careers at beauty stores," said Nate Swanson, chief executive officer of Tricoci University of Beauty Culture. "We are thrilled to provide greater access to education with highly respected beauty organizations to help empower their employees as they pursue their passions and increase access to opportunities within our exciting industry."
Related: The Benefits of Investing in Spa Education
The partnership draws similarities from other brand programs with Dermalogica, Malibu C, Razor Roar Wellness Barber Lounge, Ardeur and Beauty Salon and the University's founding partner, Mario Tricoci Salon & Spa. 
Tricoci University students employed by these partners will have access to the exclusive tuition offer on any beauty training program offered at the University, including cosmetology, barber, esthetics, nail technology and teacher training. 
The University has 15 campuses located in the Chicagoland area, central Illinois, Indiana and Wisconsin. Educational programs vary by campus and the tuition discount is limited to one program at a time.