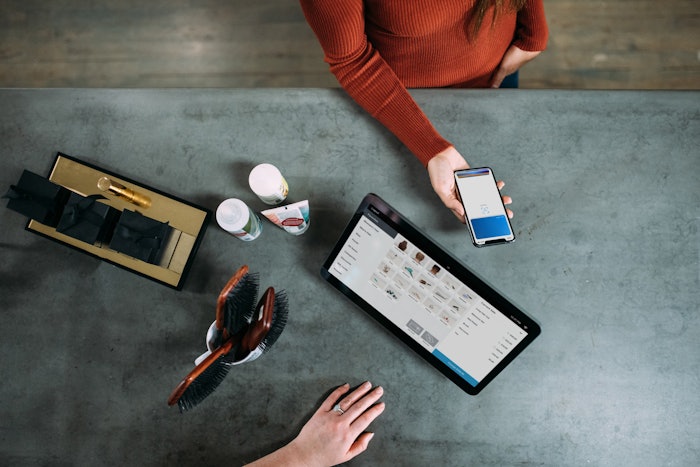 We've reached the second half of 2021. How is your retail and service business doing? Have you recovered from any losses resulting from the pandemic? What changes have you made in your pricing, booking strategies, services and products you offer? Have you added new personal touches to help your clients relax from the stress all around them? Are you offering eCommerce, buy online and pick up in salon options and curbside pickup to make buying from you as easy as it is to buy from the megaretailers? How about offering delivery via Instacart or Uber—for a convenience fee, of course? Will you be implementing any of these tactics for the holidays? Let me know at the links below. I would love to hear from you and might feature your idea in a future column!
The second half of the year provides multiple opportunities and special events for growing sales, guest (and team) loyalty and clients' investment in their hair, skin, nails—and your salon, spa or barbershop. Starting with back-to-school in a few weeks—where has this year gone!—and leading all the way into the New Year, all of these special occasions provide marketing opportunities to help both your current clients, as well as future guests who have never visited your business before, to purchase beauty, grooming, self-care and wellness services, new products and promotions, travel sets, holiday gifts and stocking stuffers, and more. Whether you operate a large spa with 50 employees, a 10-employee boutique salon or a single suite or station, you can maximize your profits and the growth of your business, and roll into 2022 feeling on top of the world!
It all starts with planning. Consider the answers to these questions: Do you have your promotions planned through the end of the year? Do you know what special deals your partner brands are offering to help you build your business and make up for lost income? If not, make an appointment to sit down ASAP with your distributor salon consultant or distributor store business consultant. Ask them to help you plan for the rest of the year and to tell you about the special deals they can offer you. Ask them about how they are supporting new trends and styles, shades and textures with backbar and station products, samples, education, and events, and what they can make available to your business.
For example, are they offering a series of cut, color or texture classes digitally that you and your team can watch at your own pace? Do they have classes on business strategies and tips to help you earn more by working smarter, not harder or more hours? Your DSCs are there to play an important role in your success. Their expertise is a precious asset that you can tap!
To prepare for the meeting, think about what events are important to your clients and community. Some examples include back to school, Labor Day, homecoming, New York Fashion Week, Halloween, Thanksgiving, Hanukah, Christmas, Kwanza and more. Many communities that still celebrate have huge Columbus Day sales—a time when your clients are already in the buying mood. Better they buy from you than from Macy's.
In addition, many of your clients might be returning to the office for the first time in more than a year. Whether they need to start wearing their corporate look again or want to adapt to the "new business casual," you can be their primary source of tips and ideas for getting it right. Even if their clothes are more casual, a polished hairstyle and well-manicured nails says they're serious about getting back into their lives.
There are also private professional communities for salon owners, stylists, barbers and other beauty professionals across social media. Many are focused on helping you grow your business. Some charge a fee, others are free. Find a community where you feel comfortable, then network and share ideas. You'll be surprised at how the simplest idea can lead to the biggest sales gain just by looking at it through new eyes.
In addition to adding to your bottom line, having a new promotion, special, new product or service, or featured look every month gives you something to talk to your clients about—that's not politics or the pandemic—and can result in new income. Your clients look to you for professional expertise and recommendations and most are delighted when you share with them. It also provides ideas for content for your social media marketing and creates opportunities to attract new clients who have never been to your salon or to invite clients you haven't seen for a while back in to see what's new.
Remember, everyone likes to learn about what's new and what's hot—and most people are simply too busy to research it on their own. When you share this information with your clients as part of a strategy to create excitement and build sales, your business will always have the buzz that attracts clients and team members over your competition.