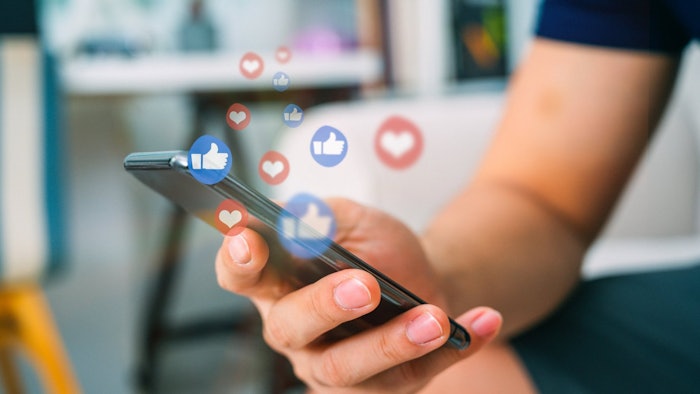 "While visuals can demonstrate the results of a service, none can quite capture the experience: your professionalism, your skills, the intimacy and quality of your real life interactions." 
Social media has been part of our daily lives for more than a decade. Somehow, it seems longer, even without my ever having used MySpace. Maybe that's an indication of how thoroughly social media has penetrated our culture and how much time we spend interacting online, or is that just me?
Those of us old enough to have placed ads in the Yellow Pages had it easy. In the past, those static, annual ads required little more than some graphic design and payment for placement. The ongoing demands of today's social media do not compare. The pressure to be everywhere at once, to reach the largest possible audience of potential clients and continually engage can intimidate even the most enthusiastic users.
Don't allow yourself to become overwhelmed.
There's no dispute that visual content (images and video) dominates the most popular sites (Facebook, YouTube, Instagram and TikTok). That our work as beauty professionals lends itself to visuals makes using social media to promote our business very appealing. As older platforms fade away or evolve, and new ones launch, our options expand and we should ask: Who uses this platform? Does this align with my existing client demographic, or cater to different ones? Should I adopt and deploy a marketing strategy immediately, or reserve my business name and delay until later? Use multiple platforms, or abandon older ones to consolidate my audience? What should be posted and how often? Produce different content for each platform, or maintain as much consistency as possible? How do views convert into paying clients? Spend on ads, or rely on organic reach? What's the best measure of success?
While visuals can demonstrate the results of a service, none can quite capture the experience: your professionalism, your skills, the intimacy and quality of your real life interactions. How do you convey what your clients value most? And what's more important: staying connected with your loyal clients or making connections with new ones? Can you accomplish both?
No amount of stars, likes, views, followers, comments, replies, or any other measure of "popularity" can compensate you like money can.
A function of career longevity (licensed 30 years this month), social media hasn't been important for my success as a beauty pro working directly with salon clients. In terms of promotion, having a functional website has been more impactful. Anyone with access to the internet can learn about salon services and click a link to request a reservation. I could do more online to promote the salon, but as long as clients reserve appointments a year in advance, and potential clients continue to make contact, I'm comfortable with my current level of involvement. To do more online (advertise, tweet, post, request reviews, etc.) without the capacity to accept more clients would be foolish.
You can't afford to be distracted from the foundation of your beauty business: your relationships with existing clients.
The success of any salon depends on maintaining the proper balance between supply (services offered and time available) and demand (services desired and time required). I understand my limitations and don't want to stretch beyond what's reasonable given the new safety precautions required during, and possibly even after, the coronavirus pandemic. It's not my intent to make my salon available to everyone; that's not my business model, nor is it possible to meet the needs of everyone at the exact moment they want them met. That's why walk-in salons exist, where clients who value convenience over quality expect services on demand.
When using social media for business purposes, I invest more effort in my work as an expert educator and advocate than as the owner of an employee-based nail salon. Outside of consulting, the most important and profitable interactions still happen in the salon. During appointments, I'm compensated and can share anything more clients need to know. If more immediate or permanent communication becomes necessary, I can send emails and update the website. Respectful of time and privacy, I don't expect clients to interact online, comment on my posts, write reviews or anything else beyond remaining satisfied clients.
Ultimately, every beauty business owner has to consider how best to use time and resources. Potential clients can be found everywhere, but I don't feel the need to actively pursue and connect with them online. I don't even market to existing clients online. The best way to reach clients: directly in their inbox. Conversely, they know how to reach my salon: email preferred, voicemail accepted, but not texts or direct messages. All those extraneous and less efficient methods of communication get rerouted to email. That's a business decision based on my priority, staying connected to my existing clients, the individuals who month after month, year after year, support my business financially.