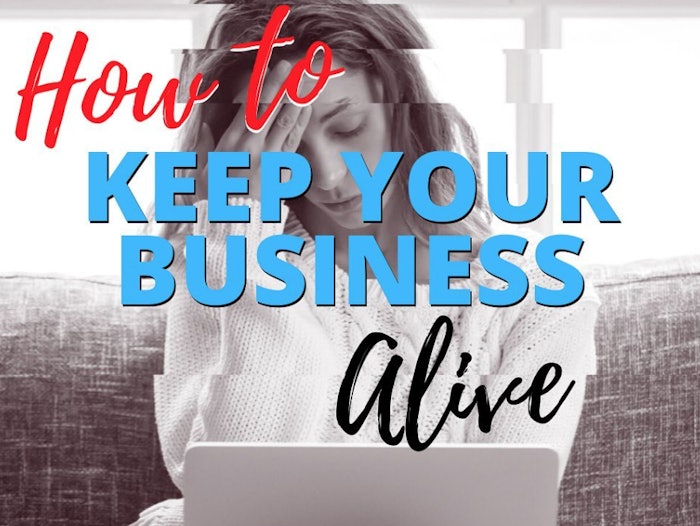 As of March 19, 2020, at least five states have mandated salon and barbershop closures in an effort to slow the spread of the novel coronavirus COVID-19. Additionally, thousands of salons have voluntarily shut their doors in order to comply with the Center for Disease Control's recommendation of maintaining a social distance of six feet between people. But stylists are an intrepid group, and several are offering free education during this uncertain period to not only help their fellow stylists practice their skills, but to also maintain a sense of community and normalcy. We will update this page as more classes become available. If you want to add a class to this list, please email Amy Dodds at adodds@creativeage.com.
Ryan Weeden's Free Masterclass
Ryan Weeden, Wella global ambassador and founder of Masters of Balayage, is offering a free Masterclass on March 19 at 5 PM Pacific to discuss ways to move forward, including income alternatives, how to stay positive and how to future-proof your business, as well as taking questions from the audience. Register at bit.ly/3d9Um9x. 
No Stylist Left Behind Podcast
This podcast features J Ladner and Nina Tulio interviewing Gina Bianca on three top tips to navigate your world. 
Free Online Hair Painting Program
Dawn Bradley is offering free access to her hair-painting program until April 1. In this course, which is normally priced at $199, you will learn how to get enough lift from open-air painting, ensure proper placement and application and how to use product correctly. To register, visit dawnbradley.com/hpolfree.
Cassandra McGlaughlin Offers Complimentary Coaching Sessions
Every Thursday and Friday, @cassandraplatinum is scheduling free coaching calls and strategy sessions. Direct message her via Instagram to reserve a spot. 
Free Daily Braiding Education From @braidedandblonde
Until April 2, Alison Valsamis is offering daily braiding education that you can watch at your own pace and keep forever. Visit https://witty-builder-2729.ck.page/254d2de1b6 to sign up. 
Evolve Salon Systems Free Online Training
Every weekday from today until April 3, Evolve Salon Systems will be offering free training on everything from foiling to mastering the mullet via a Zoom meeting from 10 am to 12 pm Eastern. Visit https://evolvesalonsystems.zoom.us/j/677685696 to join.
Free Balayage Application Education from @catherinelovescolor and @camouflageandbalayage
Two balayage powerhouses, Amy McManus and Catherine Long, are going Live on Instagram to demonstrate techniques and answer questions on Friday, March 20 at 1 PM Eastern.
@rachelwstylist Gives Blunt Bob Tutorial
On Wednesday, March 25 at 10 AM Pacific, Rachel Williams will demonstrate her '90s inspired blunt bob in partnership with Saphira during a Live class.