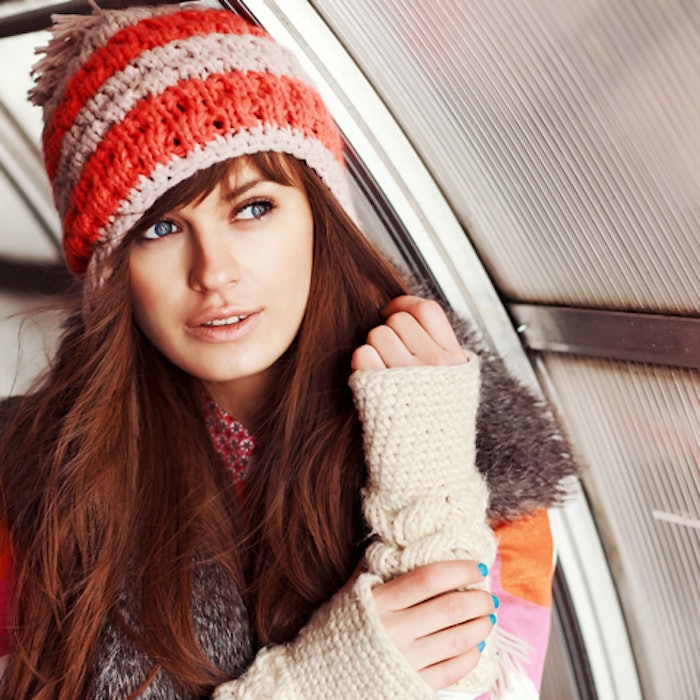 More than half of all Instagram users are watching Stories every day, so it has never been more important to not only know all that Stories has to offer, but to also master the art of creating great content. We reached out to Beauty Launchpad Education Team member Adina Pignatare for her best IG Stories suggestions.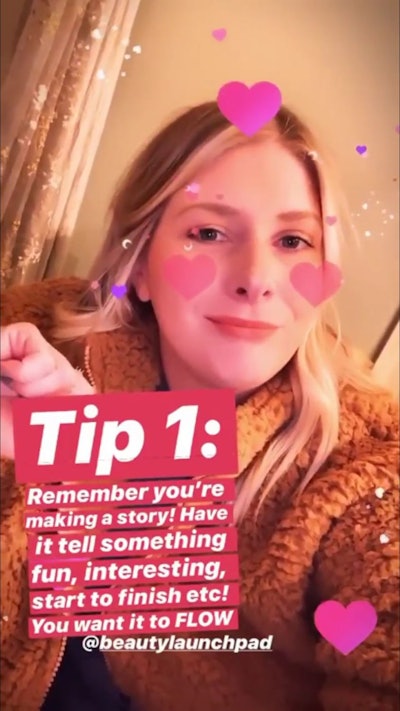 Stay On Brand
While Stories can (and should) be used to give your followers a look at who you are behind the scenes, it's important to nevertheless maintain your brand's identity. Pignatare says to keep the look cohesive. "I keep my font and GIFs similar throughout the whole Story," she explains. 
Tell a (Quick) Story
There's a reason why the feature is called Stories. Have a basic plot in mind for prerecorded content, such as a makeover or haircolor tutorial. But make it snappy—people don't have the time or patience to watch content that doesn't grab their attention. "Try to keep each slide different," recommends Pignatare. "You don't want your story to become one long video." She uses the Videoshop app to compress videos into 15-second increments. "Most people don't watch the full story without tapping through, so make it short and to the point," she advises.
Don't Post Too Much
Ever go on someone's Stories only to see a million little dots at the top? That visual alone can be immediately overwhelming. In other words, it's best to keep the number of slides on the lower side. "Keeping your Story under 10 slides is so important," stresses Pignatare. "People get bored easily. If it's too long they'll exit or skip to the next Story."
Use All that Instagram Stories Has to Offer
Instagram is all about engagement, and Stories offers many ways you can get your viewers to engage with your content. "Use the Instagram Stickers. Have people vote by creating a poll. The 'Ask Me a Question' Sticker is so popular, too," says Pignatare. Tag the brands you are using and/or want to work with (including @beautylaunchpad!) and they'll get a copy in their direct messages. And, if you do a voiceover, make sure to select a GIF that notifies viewers to watch with their sound on. "That way people know to listen, since they often have their volume off," explains Pignatare. 
Be Yourself
Ultimately, Stories provides another way to show off your talents. "Believe it or not, people love to know who is behind the camera or hair," smiles Pignatare. You can reveal your fun side, your playful side or your hardworking side, but no matter what, remember to have fun while you do so!