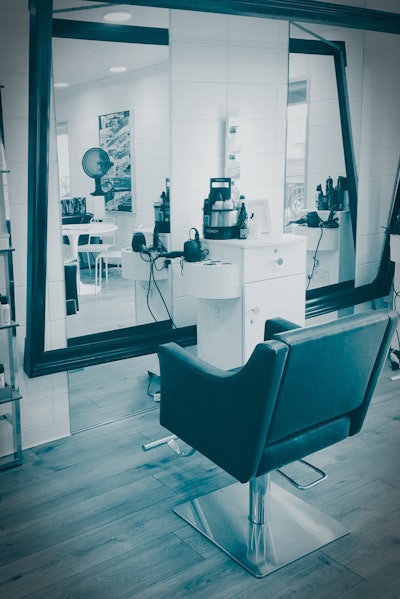 Most stylists and salons experience a post-holiday slump after New Years. Salon guests pack their appointments in early to be fresh for the holidays, rack up a monumental credit card bill on gifts, and then go into hiding to recover from three weeks of family and feasting, which can leave a bit of a black hole in a hairdresser's schedule come January.
What's a stylist to do? I've come up with a few options.
Option #1
Mope around in the backroom and beat yourself up about how your business isn't as strong as you want it to be. We all know this should not be an option, yet we see it year after year. It's not helping anybody! So move onto option two.
Option #2
See the downtime as a gift! Find ways to make great use of the space in your schedule. I'm not suggesting that you stop focusing on your business, because that needs to be a top priority every day of the year! But instead of getting frustrated or defeated that your schedule is looking a bit lackluster, find a way to utilize that time to better your future. Sometimes a little space is a gift. Could you do any of the following?
Book the photo shoot you never have time for
Go to the education event you've talked about
Create new healthy habits to support you through the year: healthier eating, exercise, spiritual practice, or spending more time with your family.
Establish time to "Sharpen Your Saw" carve out a time each week to drag the mannequin head out of the backroom and create a learning experience for you and your fellow stylists. (We did this often when I worked at Lunatic Fringe Salon in Salt Lake City, UT. Not only was it good for us as hairdressers, the salon guests were blown away to see a team of professionals continue to share and practice.)
Option #3
Use the time to grow your network and your business. The reason that a stylist experiences the slow spots after the holidays is because the guest count is large enough only to keep a regular schedule filled. There's not enough demand to build up a buffer so that when normal fluctuation happens, it doesn't cause a lull in business.
So, if you are the stylist that wants a jam-packed schedule regardless of the regular ebbs and flows, it's time to make new connections. These last two option should work hand-in-hand. For example starting a new yoga class supports your health and introduces you to a new pool of potential salon guests.
Even as an experienced stylist with a killer clientele, perfection does not exist. How we respond to these inevitable ups and downs can affect our business, our happiness and our future. Don't forget that taking time for self-care and study is just as essential as the time we spend at the chair.
Love life!
Andrew Carruthers
Education Director for Sam Villa