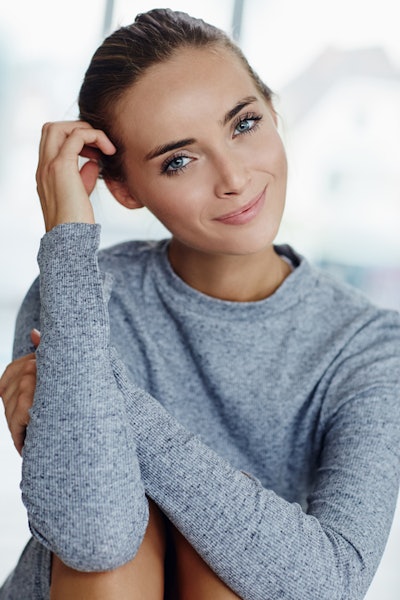 What client wouldn't want to shout, "Yes, they're real!" after receiving a compliment on her gorgeous lashes? Now, the fantasy of having dark, perfectly curled natural lashes is a reality, thanks to two innovative services sweeping the industry by storm: lash lifting and lash tinting. "A lash lift accentuates the shape of the lashes while a tint adds color," explains Niki Garcia, lash artist at Boom Boom Brow Bar in New York. Lash artists around the country are taking note and adding these services to their repertoire. "Offering tinting and lifting allows lash artists to provide for a wider demographic: customers looking to enhance their lashes without the commitment of extensions," raves Keith Lockyer, international business development manager for Nouveau Lashes. However, choosing to expand your business beyond extensions isn't a decision to be taken lightly; you must first master the techniques, understand the potential risks and develop a marketing plan that will promote the trending services without downplaying the benefits of lash extensions. Ready to take the plunge? Here, leading lash professionals provide a detailed look at lash lifting and tinting, along with helpful ways to draw in a new wave of clientele.
Service Savvy
Before you can successfully integrate lash lifting and tinting into your offerings, you need to develop a clear understanding of the techniques and products involved. According to Garcia, a lash lift begins with a thorough cleansing, then a silicone rod is secured to the closed eyelid and the lashes are adhered to the rod using an adhesive. A lifting solution is applied to the lashes and left on for 6 to 10 minutes, depending on the texture of the client's lashes. The lifting solution is removed, then a neutralizing solution is applied and left on for three to five minutes. Once the neutralizing solution is removed, the lashes are ready to be tinted if desired. The lash artist applies the dye to the lashes from root to tip and allows it to set for 9 to 10 minutes. The result? Darker, lifted, more noticeable lashes.
RELATED: Our 4th Annual Tool Guide Featuring the Latest and Greatest Innovations
Finding the Right Fit
Unlike the strict commitment of extensions, most clients are good candidates for a lash lift or a lash tint. "Women who have little to no curl in their lashes or have lashes that grow downward or are barely visible will benefit from a lash lift," notes Garcia. "Similarly, most women, including those with darker lashes, can benefit from a lash tint, as sunlight may cause the lashes to naturally lighten over time." All clients will appreciate the minimal maintenance involved with both services. "A lash lift is great for clients who don't have time for regular fills or for those who want to live an active lifestyle without worrying about their lashes," explains Lockyer. What's more, a lash lift can actually improve the condition of the natural lashes. "Many lash lift solutions and adhesives are formulated with keratin and biotin, which can nourish the lashes and promote growth," raves Jennifer Celina Aurio, owner of Lash Indulgence Lash & Brow Studio in Brea, California. In addition to being more gentle on the natural lashes, both a lash lift and a tint deliver results that can last from 6 to 10 weeks—a dramatic (and more budget-friendly) contrast to the two to three week lifespan of lash extensions.
While adding lash lifts and tinting to your service menu may seem like a no-brainer, you must also consider if the services are a good fit for your business. First and foremost, verify that the services are currently permitted by your state board, as lash tinting is illegal in some states. You should also familiarize yourself with the potential risks involved. "Irritation, skin and eye infections, allergies and burning eyes can occur, so it's best to perform a patch test [on all clients] prior to the application," suggests Lockyer. "Thorough training is key, as improper timing is often the cause of negative reactions," stresses Esther Bolkin, consultant and director for Glad Lash. Lastly, clients must be willing to commit to proper at-home care. "Clients should be extra careful when sleeping in order to prevent misshaping of the lashes," advises Garcia. Lockyer also recommends that clients avoid water, using an eyelash curler and standing in direct sunlight for 24 hours after each service, as well as avoid any contact with steam for 48 hours in order to lock in the results.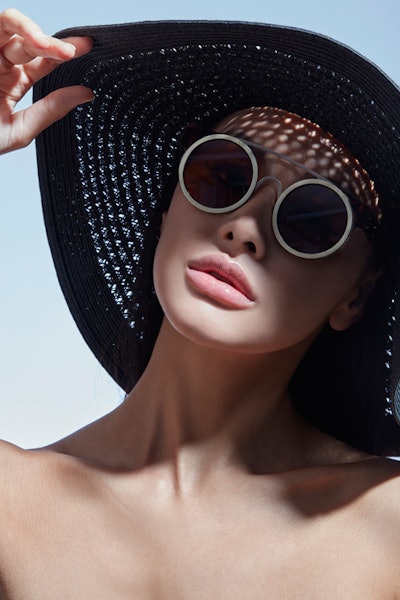 Spreading the Word
Finding ways to market these services can be challenge. The first step? Promoting the service to your current clients. "Lash professionals should educate their clients on the aesthetic benefits as well as the less costly and low-maintenance upkeep of both services," suggests Garcia. She advises offering a lash lift to clients as an alternative to extensions for special events, such as weddings, birthdays, graduations, etc. Another option? "Share before-and-after shots on social media," recommends Lockyer. The dramatic results may capture the attention of nonclients looking to enhance their natural lashes. "Client referrals are also a great way to get the word out," notes Aurio. Or, take it one step further and utilize your best marketing tool: you! "Have the services done on your own lashes or perform the services on other lash artists in the salon so clients can see the results firsthand," Bolkin offers. "Clients will be impressed and eager to try out the services themselves."
RELATED: 7 Hot New Mascaras for Every Lash Artist
Beyond the Basics
Lash tinting prohibited by your state board? Don't worry; there are plenty of ways to expand your business beyond extensions. If you're determined to give clients' natural lashes a hint of lasting color, semi-permanent mascara may be a favorable alternative. While the results won't last nearly as long as a lash tint—up to two weeks at most— semi-permanent mascara emphasizes the lashes and allows clients to "get-up-and-go" in the morning without having to apply traditional mascara. Another profit-boosting option is to focus on services that repair clients' natural lashes after wearing extensions. "You can perform a lash lift, then finish off the service with a restorative formula that will thicken and strengthen the lashes," Aurio says. "You can also retail lash growth serums or a mascara that will showcase the client's natural length," suggests Garcia. To cater to clients looking to enhance their lashes for a special event, add a false lash application onto your service menu, offer classes on how to properly apply falsies or retail a selection of strip and individual lashes. The key is to become clients' go-to "lash guru" for every occasion, whether they want dramatic extensions, a natural look or something fun and temporary for a night out.
[Images: Getty Images]