These refreshing 'dos seen on Emma Stone and Shawn Mendes are perfect for clients this holiday season.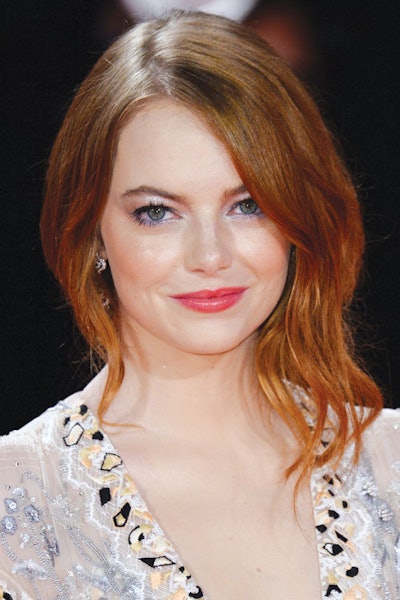 Style recreated by Lisa Lobosco, ECRU New York creative director.
Part hair off-center so that the part lies on the right side of the head.
Spray a workable styling or texturizing spray all over hair. Beginning approximately four inches from the scalp, create allover waves by wrapping one-inch sections around a large- barrel iron.
Pivoting from the top of the head, divide the back of the hair into three vertical pie sections and leave the front half of the hair loose.
Starting with the center back section, roll the ends into a pin curl, tuck under, and loosely secure at the nape of the neck. Repeat on the section to the left. As you roll the section on the right, turn the pin curl to the side so it hugs the neck.
Working with the loose hair on the front right side, add the ends of the longer pieces to the pin curl, allowing the hair to drape softly and leaving out a few shorter front pieces.
Repeat the last step on the opposite side, allowing most of the hair on the left to hang freely for a slightly asymmetrical look.
Administer a small amount of serum to tame flyaways and add a touch of shine.
RELATED: Vote for a WetBrush SingOff Finalist!
Maintain your client's copper tone with these tips from Jessica Tiddes, Celeb Luxury education manager.
Wash hair with Celeb Luxury Gem Lites Shinewash; massage into a lather.
Rinse thoroughly and ring out excess water.
Apply Celeb Luxury Gem Lites Fire Opal Copper Colorditioner with BondFix evenly to damp hair for one to two minutes. (No gloves necessary.)
Rinse locks.
To intensify color, apply a second or third application, then rinse.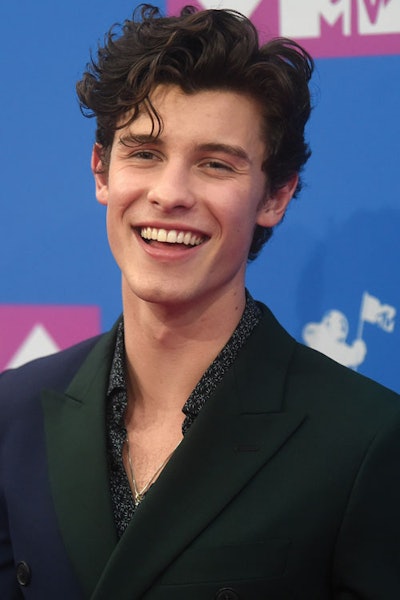 Cut
Separate the top portion of hair from the bottom by creating a horseshoe-shape parting.
With a razor, leave approximately 11⁄2 inches on the sides and the back.
At the sides, direct the hair back. In the back, direct the hair down.
On the top, overdirect all of the hair back to the crown to preserve the front's length and texture.
Detail the perimeter for a textured, grown-out look.
RELATED: Celebrity Stylist Vernon Francois on the Inspiration for Amandla Stenberg's Top Looks
Style
Shampoo and condition hair.
While hair is still damp, comb strands and allow to air dry.
Spray a volumizer in the front for added volume.
Finish the style by applying a moderate amount of control foam and comb hair into the desired shape.
[Images: Getty Images]