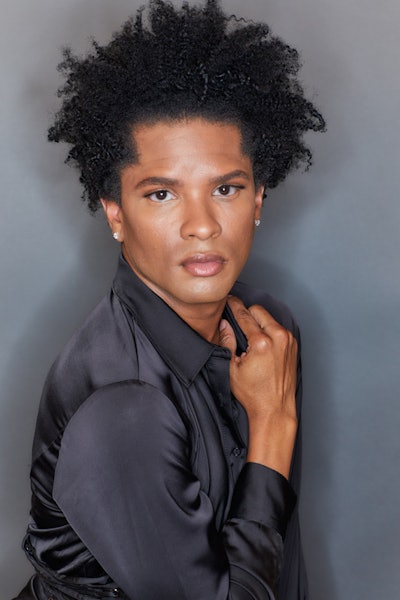 From humble beginnings to lashing with Rihanna, Ja'Maal Buster proves that you can achieve anything with hard work–and a little luck. 
Whether creating a lash look with falsies or extensions, on a socialite, celebrity or beauty buff, Ja'Maal Buster, celebrity lasher and founder of Ja'Maal Buster Lashes, believes the key to a flawless look is working with what's in front of you. In other words, there's no one-size-fits-all solution to lashes. This insight is what skyrocketed the artist from salon lash artist to "Eyelash Guru to the Stars" status. Here, Buster talks about his lash beginnings, working with celebrity clients and building a brand.
How did you get started in lashes?
I actually have a background doing hair, but I used to help out a makeup artist friend a lot on set—and it turned out that I have a knack for applying lashes. I would use Ardell individual cluster lashes. Word grew and so I started working in salons doing lashes. One of my clients traveled to Japan for work a lot, and one time she came back with these amazing lashes. I asked her what they were, and she said they were extensions. She told the woman who had done her lashes about me, and the Japanese lash artist said she wanted to teach me how to do it. So we started emailing back and forth—and, of course, she spoke Japanese and I couldn't understand a word. I ended up using an internet translator to communicate with her! She sent me some product and then we'd video chat, and she literally showed me how she lay the extensions on the lash hairs through Yahoo Messenger. I had always wanted to find a way to make the lashes I was doing look more natural, and this was it. I started practicing on friends, and word just grew.
RELATED: How to Use Social Media Marketing to Target Local Potential Lash Clients
How did you go from doing lashes in a salon to becoming "The Eyelash Guru to the Stars"?
One of my socialite clients asked me to go with her to New York for a charity event. I did her lashes and a couple of her friends' lashes with temporary ones, and one woman asked how to make them stay longer. So I told her I'd been working on this new service, and I put extensions on her. A few weeks later, she came back to me saying that her lashes were amazing, they weren't coming off and everyone was asking her about them because they looked so natural. She told someone who worked at Vogue about them, and the editor called me and said that she wanted to interview me for a story. I was listed in the article as one of the top lash artists in the country. After that, my phone just started ringing, and I became dubbed "The Eyelash Guru to the Stars."
Why did you come out with your own line of strip lashes?
I didn't want to just do lashes forever; I wanted to build a brand. So I came out with my own line of lashes in 2009. I had a lot of clients who couldn't get their lashes filled as often as they would have liked because I was so busy. So I decided to come up with a strip line that mimics what I create with the extensions, and my clients could use the strip lashes until they saw me again. I've also had a lot of celebrities wear my strip lashes, like Beyonce and Lindsay Lohan. The thing is, most celebrities can't wear extensions because they get their makeup done every day and that, plus extensions, will damage their natural lashes over time— another reason why I created the strip lashes. Extensions are really best for the everyday woman who doesn't wear a lot of makeup.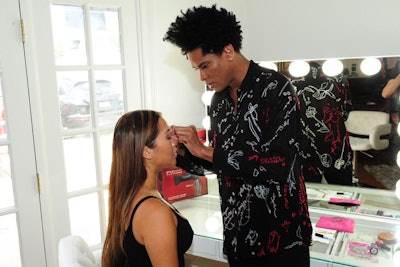 What do you love about being a lash artist?
My favorite part is creating individual looks for each of my clients. Every woman is different; every eye is different; so you have to try to create something that accentuates that person. I don't lash every client the same way because it doesn't always work on every eye. I find a lot of people are just doing lashes; they're not creating something that will look great on their individual clients.
RELATED: Pros Share Their Essential Lash Photo Apps
What lash trend are you over?
The overdramatic Lady Gaga lashes. You see people walking around with these big caterpillar lashes that look crazy. That's not what lashes are supposed to do; they're not supposed to overpower your face.
How can a lash artist stand out from the crowd?
It's important to give your clients time and attention. You need to find out about their lifestyle: How are they cleaning their face? How do they take off their makeup every night? These things are important. It's not just about applying lashes; it's a whole lifestyle. And you want that person to come back to you. Every person who walks out your door is a walking billboard.
What's your secret to success?
Never take no for an answer. If I would have quit because someone told me no, I would have quit a long time ago. I remember a salon I was working at early on; I wanted a larger room in the front of the salon to do lashes instead of the small room I was in. The owner said no; that the space was for four or five hairstylists. But I wanted that room; so I offered to pay more for it and he said OK. I rearranged the room, set up a makeup table and made it look nice. It was like a little boutique, not a dingy, dark small room. That set the tone for what I was doing with lashes. It changed the perception.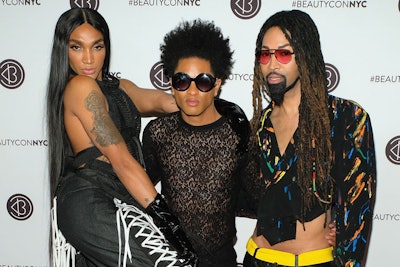 What's next for you?
I'm working on my own professional lash line. I'm also working on collaborations with influencers and larger makeup brands. And I want to expand the overall Ja'Maal Buster brand into hair and fashion.
Favorite Curl: It really depends on the client. I love C Curls, but I also like to mix C and D Curls. Having a variety will help you achieve a customized look.
Go-To Tool: The Lash Wrap; it helps you hold the lashes on the back of your hand while you're working. I hate seeing lash artists place a napkin and tape on the client's forehead. It's not comfortable for the client and it's not sanitary!
First Celebrity Client: The one that people would know best is Rihanna. She is one of my most favorite clients because we work together so well and have created so many looks over time.
Favorite Look: I love the new hybrid of Volume and Classic together—but it has to be done right. A lot of times you'll have a client who has gaps in certain areas where you want to make it a little fuller, but you also don't want to create something so heavy that it weighs down the lashes.
[Images: top - Steve Erle; middle - Michael Bezjian; bottom - Getty Images]