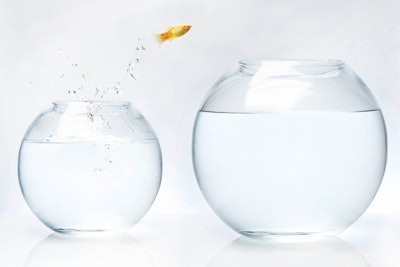 Any stylist worth her salt spray knows that when it comes to being successful, creativity is only part of the equation. Our beauty industry calls for business prowess as the other key component— and this is the area where naturally artistic hairdressers often falter. But here's the good news: Entrepreneurial acumen is like other tress techniques—it's a skill to be acquired. Leading industry experts share their best business advice.
Forge Lasting Client Relationships
Vivienne Mackinder, founder of HairDesignerTV and Joico guest artistic director.
"Forming a lasting stylist-client relationship starts with the consultation. I view it like going to the doctor. First you sit in a waiting room filling out paperwork—which can be tedious. But that creates an invaluable chart of information your doctor reviews before entering the exam room, so by the time you're talking he already knows about your needs and who you are. After 26 years in the beauty business, Guests answer questions about time and money: How much do you want to spend on hair? How frequently do you get cut or colored? Writing out this information is an elegant solution to what I've learned can be an awkward in-person conversation. I ask a woman to describe her style: Are you boyish, cute, girlie or glamorous? That informs how I'll cut and style. If you don't ask the questions, you won't have answers to the problems that pop up now or in the future, and the way to create a permanent client bond is by solving such tress issues."
Open a Salon
Colin Caruso, John Paul Mitchell Systems artistic director of hair color. 
"First, invest in your water heater, air conditioning unit and a good accountant. It seems simple, but these components are vital for the success of a salon business. Next, be a leader prior to launching. If clients aren't following you now, either in real life or on social media, they won't automatically start doing so just because you've opened shop. Save your money. Oftentimes entrepreneurs spend all they've got on making their dream salon look the way they long envisioned, but you'll need a cushion to fall back on. Take out the emotion. Invest in areas where you feel confident about seeing a return. Remember that your salon handbook will never be completely written. Fashion fresh systems to handle new problems as they arise. You won't always have the same team you kicked off with on day one. It's important to break bad patterns: Don't let old grievances recur with new employees. You can make mistakes, but you can't make the same mistakes again and again. Guests don't expect perfection every visit, but they do demand evolution from their stylist. And stay current. It's easy to get old behind the chair—and I'm talking about mental acuity, not aching backs or creaking bones. The reality of our tech age means that guests may occasionally know more about our industry than we do, but the worst thing in the salon is having a regular ask for a color trend you don't know how to execute. Always be a student, even after you've become the boss."
RELATED: An Essential Guide to Help Clients Achieve Thicker, Healthier Hair
Cultivate a Strong Staff
Antoinette Beenders, Aveda global creative director. 
"Understand this: Whatever you put in will come back. That adage is very true. Whether in one year or 10 years, you'll get a return on your investments. And what better place to devote time and energy than in your team? Include staff and stylists in conversations about brand building. Collaborate together, because good ideas can come from anywhere. If you can make employees feel like they're part of a vision that reflects their unique contributions, they'll respond with loyalty and pride. Further, invest in education. Instill a training program that covers technical craftsmanship, along with skills like customer service, communication and retail. Apart from doing great hair and serving as an inspirational source to those who work with and for you, you must likewise put your focus on the bottom line in order for your new shop to succeed. You could be an incredibly talented hairdresser, but without business savvy you're setting yourself up to fail. Starting a salon isn't just about providing stellar cuts and services. You need a strong support network of people who have your back."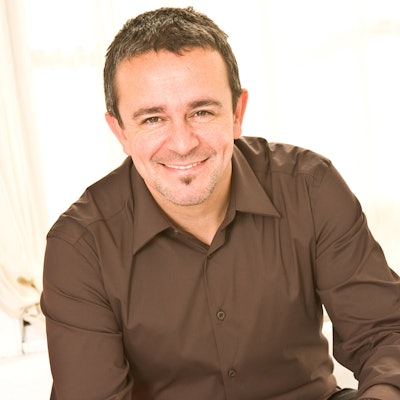 Retail Like a Rock Star
Nick Arrojo, founder and owner of Arrojo Studio and products.
"Industry statistics prove that stylists with top retail numbers also have the best rates for referrals and returns—there's a reason for that. If you're retailing to your client, it indicates the client trusts you and your professional opinion. Learn to position yourself as your clients' go-to beauty expert and your relationship will be cast in stone. Unfortunately, too many stylists have a haughty attitude when it comes to selling. 'I'm a creative, not a salesperson' is often the line I hear. It's an unprofessional attitude that needs changing. Haircare is a billion dollar business. Clients are buying products somewhere, and shouldn't it be from you— the expert with firsthand experience of that individual's hair type and needs? Take pride in your work, then recommend your client use the products that will enhance it every day. And stick to one or two—three, at most—product lines. By building a strong relationship with just a few manufacturers, you open the door to a world of educational and inspirational opportunities for your team. At Arrojo, we've created our own 12 Step Retail Training Wheel, which breaks down selling into an organic process anyone can follow. From greeting to consultation to cutting to styling, it's designed to steer client conversations toward retail purchases, without ever being a hard sell. In the final steps, we note the value and importance of educating clients not only on what product to use, but also how to use it. So the client gets a bonus styling lesson that adds to her salon experience. We teach this to our own team, share it with Arrojo ambassadors, and even offer a Retail Success Seminar as a one-day class at New York's Arrojo Academy."
RELATED: Sam Villa Guest Blog - Maintaining Salon Retail in the Age of Amazon
Achieve Lasting Success
Sam Villa, Redken global artistic ambassador.
"Success is like a butterfly. The more you chase it, the more it eludes you. But focus on the job at hand and it will land softly on your shoulder. Stylists are tasked first and foremost to stand behind the chair with purpose and intent for every client. Having a bad day? Leave your gripes at the door. You owe each guest 100 percent of your skill set, knowledge, energy and focus. I've long embraced these words someone once shared with me: You have two ears and one mouth, so listen more than you comment. The way for any young stylist to become accomplished is by sharpening auditory skills. 'My hairdresser didn't listen to me' is the main complaint I still hear from customers. Enduring success starts with education, so register for business courses—and pay attention while in class! It also means finding the right salon rather than job hopping. I tell novices to sit for one hour in the reception area of a salon they think they'd like to join. Pay attention to how the receptionist speaks to clients on the phone. Listen to how stylists communicate. Observe how everything works together: Is this a well-oiled machine? Do you believe in the work they're producing? Be honest when asking yourself if it's a place you want to be part of."
Dos
Beth Minardi, founder of Beth Minardi Signature, shares her top three success tenets. 
Plan to invest, rather than earn, for the first year. Don't look for success until your business is at least three years old.
Know the rules before you break them. I tell newbie colorists to observe the color road map. You must first know where you are to successfully arrive at the destination you and your client seek.
Honor your energy. Get sufficient rest and sensible exercise. Eat healthy food. Don't smoke or drink heavily—it will shorten your career. Devote 30 minutes a day to silence. Turn off that phone.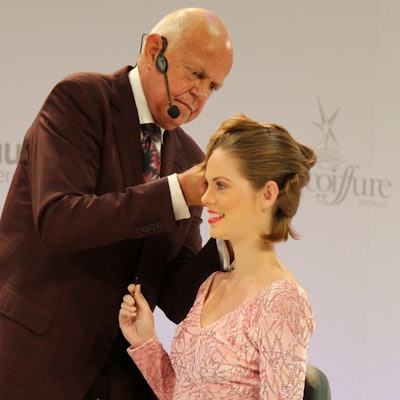 Don'ts
Stylist and updo master Martin Parsons on pitfalls to avoid.
Don't steal stylists. It might be easy to lure employees from the salon in which you're currently working, but karma dictates that same pain will happen to you down the line.
Don't hire non-certified or unlicensed employees, or stylists who don't share your vision.
Don't miss an opportunity. I regret not taking advantage of creating a product line when the chance arose early in my career.
Branding Basics
Nina Kovner is a career coach and the founder of business consulting group, Passion Squared. Who better to advise on the basics of brand building?
Read Tribes: We Need You to Lead Us by Seth Godin and Start With Why by Simon Sinek.
Engage a coach who understands brand development, culture and marketing. A cool logo does not make a brand. My go-to culture guru is Keri Davis of Beauty Backbone. 
Get clear on the culture you want to create and write out the points of why a team should choose you as a leader.
[Images: top - Getty Images; middle and bottom courtesy of individuals]