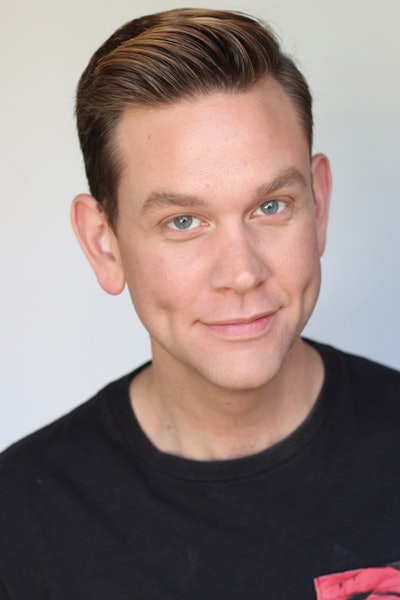 When reality stars need makeup that's a bit quieter than their oversize personalities, makeup artist Jared Lipscomb is ready to answer the call. Having actually appeared on camera doing makeup for Bravo TV's "The Real Housewives of Orange County" and "Million Dollar Listing Los Angeles," and working closely behind the scenes with "Vanderpump Rules" stars Brittany Cartwright and Kristen Doute, he knows how to manage makeup for the bright lights of televised "real life." For Lipscomb, makeup artistry is about enhancing natural beauty, first and foremost. "I tend to focus on my subjects' unique features and bring those to the forefront. My mentor Simon Rihana always said, 'Less is more,' and that mindset has stuck with me," he says. "Even when I'm doing a glamorous or an over-the-top look, I always make sure my client is what you see first, not the makeup." Here, he shares the items that give his reality stars real beauty.
RELATED: In My Kit - Makeup Artist Alison Gladieux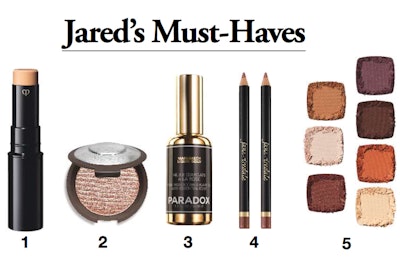 1) For a No-Makeup Look
Clé de Peau Beauté Concealer: "I use a couple of different shades buffed onto the skin to hide any imperfections without overpowering the face."
2) For An All-Over Glow
Becca Cosmetics Shimmering Skin Perfector: "Right before a red carpet I love using a fluffy brush and dusting this along the collarbone, chest and shoulders for an all-over glow."
RELATED: In My Kit - Makeup Artist Hector Simancas
3) For Extreme Dew
Paradox Marrakech Liquid Gold: "Lately, I've been using this on photo shoots when I'm asked for an extra- dewy look. I simply dab a bit of the oil to the high points of the cheeks on top of makeup."
4) For Lined Lips Sans Skips
Jane Iredale Lip Liners: "Their soft, almost creamy texture applies effortlessly without tugging."
5) For Shimmer-Free Bold Eyes
Deck of Scarlet Matte Eyeshadows: "Too much shimmer can be distracting on reality TV, especially since the lighting can't always be controlled. These matte shadows' color payoff creates a bold—but not flat—eye.O"
[Images: top - courtesy of Jared Lipscomb; bottom - courtesy of manufacturers]