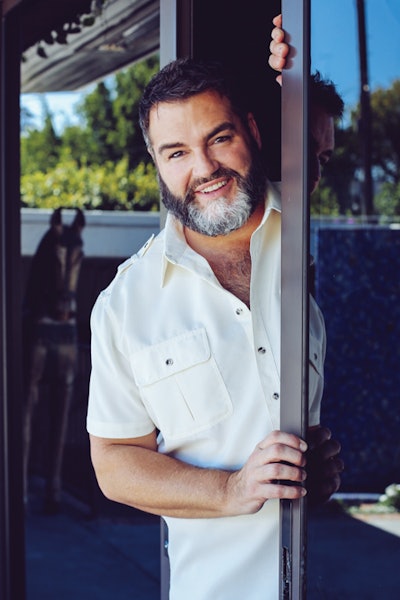 With a track record that includes American Idol, Dancing with the Stars, Shark Tank and America's Got Talent, it's no wonder stylist Dean Banowetz is dubbed the "Hollywood Hair Guy." Launchpad 's Jasmine Brown chats with the four-time Emmy nominee, who divulges his top television styling tips, advice for aspiring on-set stylists, and more.
Nickname?
"D," Dino or Sasquatch.
Proudest accomplishment?
Being nominated four times for an Emmy.
Best on-set memory?
When Katy Perry opened with her song "Unconditionally" at the American Music Awards in 2013. I built and styled all of the Geisha wigs she wore to make them as authentic as possible.
Guidance for stylists who want to pursue television work?
First, I would suggest going to the website for Local 706 and read how to become a member of the Make-Up Artists & Hair Stylists Guild. Be ready to work long days. Producers want a stylist who is drama-free, quick and current with their styling.
RELATED: Vote for the 2018 Beauty Launchpad Readers Choice Awards
Favorite hair brands?
Right now I'm using a lot of Bosley Professional Strength, Joico and Joe Grooming.
Tips for crafting a style worthy of the small screen?
High definition has really changed things. I try to focus on the silhouette for wide shots, and details for the close-ups and controlling flyaways, especially if there is backlighting. One flyaway can look like a huge pin sticking out of the head!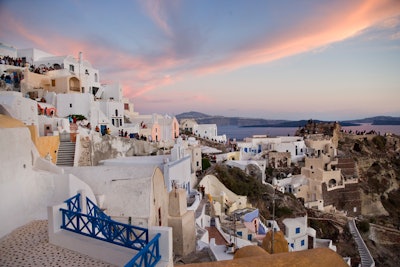 Dream vacation?
Santorini, Greece.
Top song or artist?
I always play Jim Brickman Radio.
If you could have dinner with anyone who would it be?
Jimmy Carter.
RELATED: Michelle Rene Elam on Styling For the Camera and the Challenges on Set
Most-loved possession?
A statue my brother Marvin gave me before he passed away.
When did you realize you wanted to be a hairstylist?
I was studying art history and art education, and I realized after obtaining my Associate's degree that I didn't want to teach or work in a museum. My brother Leon said I should do hair since I used to braid the tails of the cows on our farm when we were growing up. I enrolled in beauty school two weeks after!
Advice for working with thinning hair?
I love Bosley Professional Strength.
Biggest downtime activity?
I like to drive to different parts of Los Angeles, park my car and walk around the neighborhoods. It's exercise, plus I get to explore and see the city up close.
[Images: top - courtesy of Jeremy Lucido, bottom - Getty Images]