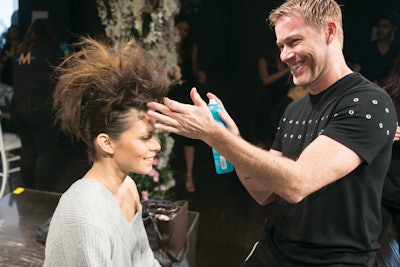 At age 10, Kevin Hughes was interested in girls—but for reasons different than many boys. "I taught myself how to French braid by watching girls in school
plait each other's hair," laughs the Moroccanoil artistic director. From there, he turned his little brother into a guinea pig and cut his hair. By 12, the budding pro was tending to his parents' tresses. A brief college detour led him to study fashion merchandising before he obtained a degree from New York's Wilfred Academy of Hair & Beauty Culture. "My first job out of school was with JCPenney Salon," Hughes recalls. "I became the number two stylist out of 26 hairdressers within a year."
Now at the top of his game, it was time for the next challenge. He left a Long Island salon job to apprentice as a colorist at Louis Licari in Manhattan—and the gamble paid off. One day Hughes styled hair for a member of the Moroccanoil team. "She introduced me to the company's cofounders and soon after they offered me a spokesperson position," he discloses. Fast-forward seven years and his gig now requires the juggling of many hats, from leading editorial photo shoots and Fashion Week events to crafting educational content.
Classes are held at Moroccanoil Academy, a New York City facility offering instruction to stylists of all career levels. Courses are kept deliberately small so students may receive the maximum amount of one- on-one instruction. "Behind the Lens is one of our most powerful offerings," Hughes reveals. It teaches how to break into editorial, create a mood board, and build a strong portfolio. Each seminar concludes with a real shoot led by a photographer and professional models. "Students not only acquire a tremendous amount of information, they also walk away with finished imagery," says Hughes. Knot Work is likewise popular, created by Hughes to share usable, behind- the-chair techniques. "I'm constantly pushing the parameters of how people view Moroccanoil as a brand," he says.
RELATED: Moroccanoil's Kevin Hughes Creates a Candy-Colored Concoction
Meet two more members of the Moroccanoil learning team.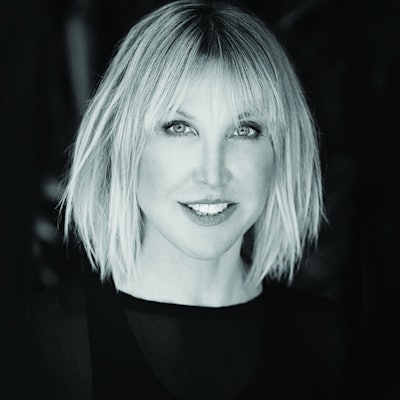 Lorri Goddard, celebrity Colorist
Goddard's signature color-threading "foilayage" technique made her famous among the celeb set. Her clients include Reese Witherspoon, Jennifer Lawrence and Charlize Theron, among others. When not sharing hue secrets with students, she can be found at one of her two top LA shops, Goddard + Bragg and Loft 647.
RELATED: How To - Moroccanoil at Oscar de la Renta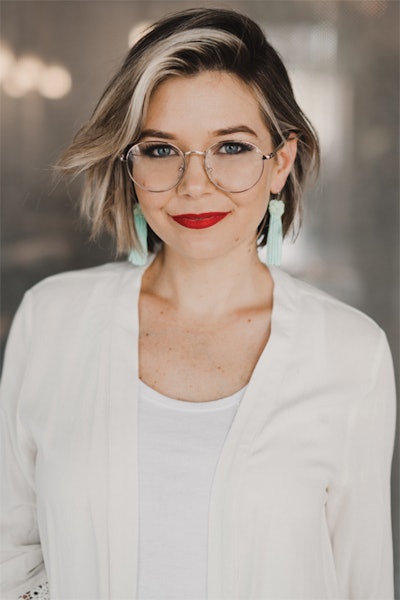 Briana Cisneros, Global Ambassador
Moroccanoil's newest addition has used the products for a long time. Says Cisneros, "I'm humbled and excited to partner with such an iconic brand to launch new content in 2018 while celebrating 10 years of argan oil- infused innovations."
Moroccanoil Academy course offerings for 2018:
Signature Cutting (3 day)
July 16-18; October 8-10; November 5-7
Signature Cutting (1 day) August 27, 28
Signature Cutting  (Men's) July 9-10; August 20-21; September 17-18; October 15-16
Signature Cutting  (Couture Collection) August 13-14; November 12-13; December 3-4
All Dressed Up July 23-24; October 29-30
Behind the Lens October 22-23
Entice to Compete July 2
[Images: Courtesy of Moroccanoil]