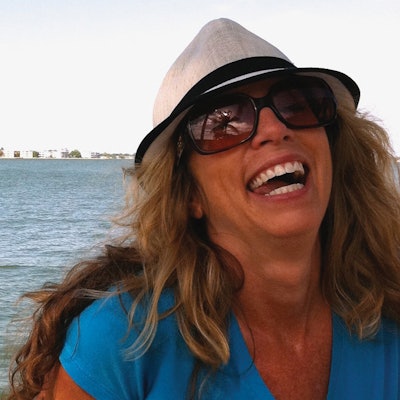 On-set stylist Michelle Rene Elam has a diverse repertoire of film an television hits under her belt, from horror classic Saw to hit musical series Glee, which helped land her the current position of hair department head on the CW's Jane the Virgin. Launchpad 's Jasmine Coreas sits down with Elam, who discusses the challenges of working on set and what it's like styling for the camera.
In Reality: Styling clients is vastly different from styling on set. On camera, a style needs to look fresh and consistent for 12 to 16 hours from a 360-degree angle. The hair also needs to tell a story: It should reflect if the character is sick, scared, running, fighting, and so on. We are creating a look to help advance the story for the performers.
The Best of Times: When I watch a story unfold with hair, makeup, wardrobe, props and a set, a very satisfying rush happens knowing that someone's idea is now a full visual expression.
RELATED: How to Get the Look - Anne Hathaway at the 'Ocean's 8' Premiere
Challenge Accepted: Working on set can be tedious. I might be watching specific strands of hair (real or wigs) for hours to keep them consistent. The days can be terribly long. I find it important to keep my energy and health up, and my mind positively stimulated.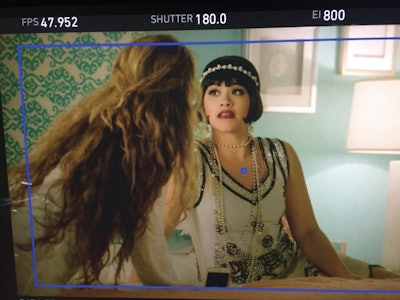 True Style: On Jane the Virgin, the main character, Jane Villanueva, has worn hundreds of styles and gone through countless looks— from 15th century to modern day. With every script, she has between five and 20 styles. We keep her innocent-looking with sweet styles, saving the sexy and wild looks for her daydreams within episodes. I create looks that work well with actress Gina Rodriguez's face, head shape, character and wardrobe. Jane moves fast, therefore her hair has to maintain its style. Gina is very patient with my constant tweaks, wigs, extensions and pins throughout the day. She never complains and is a true compassionate leader.
RELATED: Give Your Clients Memorable 'Dos Inspired by Hollywood Elite
Typical Day: When we have many looks to create throughout the day on multiple actors, it becomes a puzzle orchestrating how to conceive a style that can be changed over and over, as well as what the style should be. I like the trailer to be smartly organized so that everyone is able to do his or her best. I surround myself with good food and people, and I make sure there is laughter throughout the day to keep us all motivated.
Skills Needed: Being the department head requires a lot. One must possess strong communication skills, be able to work with a variety of personalities, be able to create thousands of styles that work with story lines, be very organized, and keep the team invested and the performers encouraged.
Memory Lane: There have been plenty of memorable challenges while working on Jane the Virgin. Once we were traveling from a location and a vehicle bashed into our hair and makeup trailer. The show halted until I could confirm Gina's main wigs were not destroyed.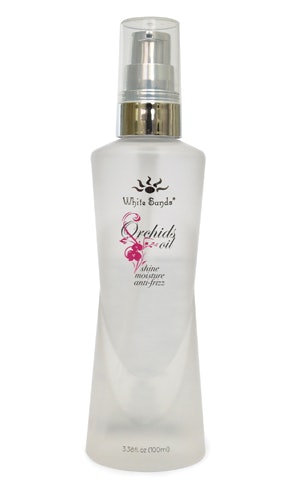 Go-To Products: I keep Gina's hair in good condition by using White Sands Liquid Texture Spray as a heat protectant and to craft strong hold. I finish off her look with White Sands Orchids Oil to add shine.
[Images: Courtesy of Michelle Rene Elam; bottom courtesy of manufacturer]