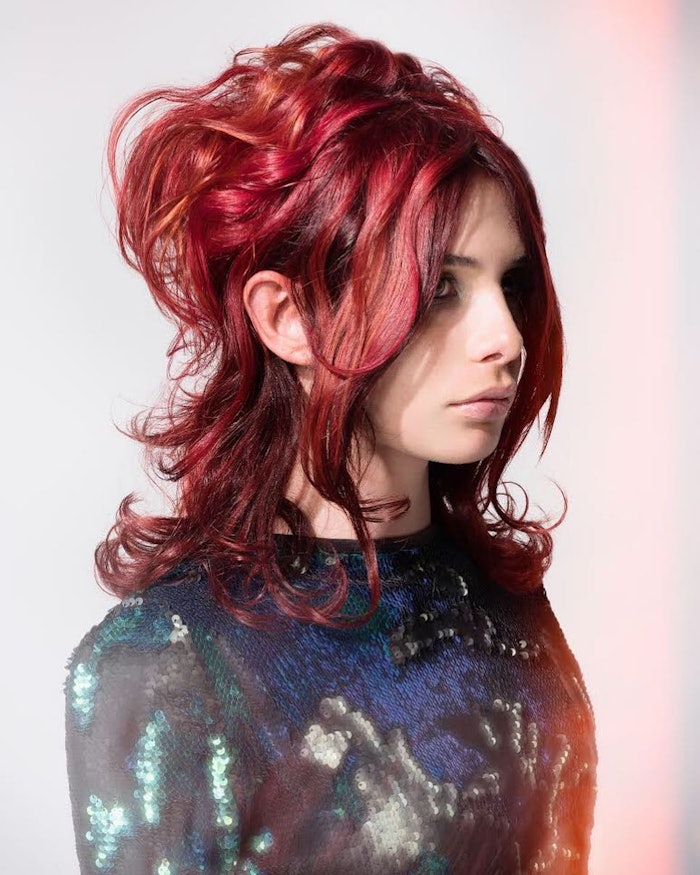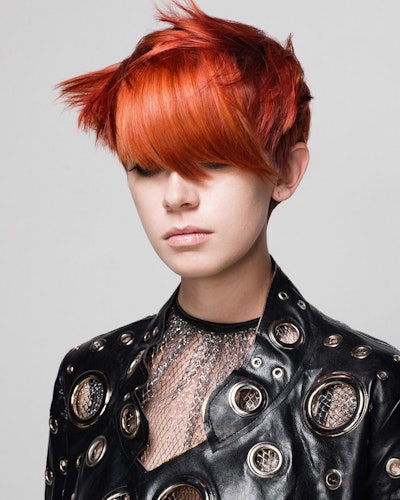 As winners of the first Fabio Sementilli #ICAN Scholarship, Hairdressers at Heart – Tanya Choe, Nick Themistocleous and Dorothy Wrightsman – had the opportunity of a lifetime to attend Wella Studio's TrendVision Editorial Seminar, and receive exclusive mentorship from Signature Studio Artists for their TrendVision entries. They think you should consider applying for scholarships, even after you're a licensed pro.
"Every scholarship I've entered has helped me become more confident because I actually went for it," Choe noted. "After hearing I was one of three Fabio #ICAN winners I thought 'What if I didn't enter?' Now THAT would have been a failure!"
Winning a scholarship can open the door to industry connections. Behind the scenes, Choe, Themistocleous and Wrightsman worked one-on-one with mentors to craft their North American TrendVision Awards entries, and walked away with much more than just their TrendVision creations.
"Signature Studio Artists Victoria Thurman Hall and Oliver Shortall helped me step outside my comfort zone and bring my ideas to life," Wrightsman shared.
Prioritizing continued education by entering scholarships will help you master your craft, and advance your career.
"There is something unique about applying for a scholarship. It drives you to want more, and to want to become better," Wrightsman said. "You learn something new every single time you enter, and knowledge is something no one can take away from you."
When applying for scholarships, we tend to keep our eyes on the prize—but don't overlook other perks, like a newfound platform to share your story and inspire fellow stylists.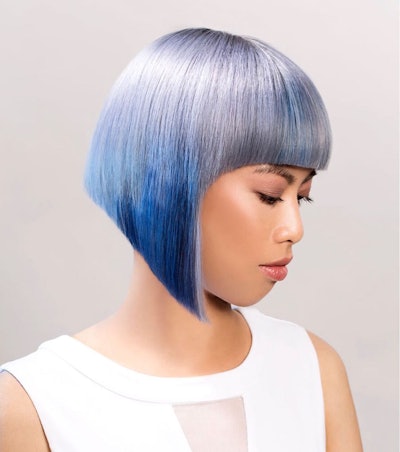 "Don't be afraid to put yourself out there, be genuine, and treat everyone you encounter with respect and love. What you're doing will not only improve you as a person and hairdresser, but also inspire others to take a risk and push themselves technically, creatively and personally," Themistocleous said. "Just taking the plunge could drastically alter the trajectory of your career."
Every stylist has their own reason for doing what they love. Whether it's honoring the legacy of mentors and loved ones or using competitions as a catalyst to keep you on your toes, there are opportunities to tap into your passion and push your work further at every stage of your career.
Take it from Themistocleous, "I find you don't know what you can 'really' do without competition in your life. It gives you the confidence that no bob, balayage or highlight can."
Feeling motivated? Learn more about scholarships available through Wella's Hairdressers at Heart at https://www.facebook.com/HairdressersAtHeart/!
[Images courtesy of Hairdressers at Heart]