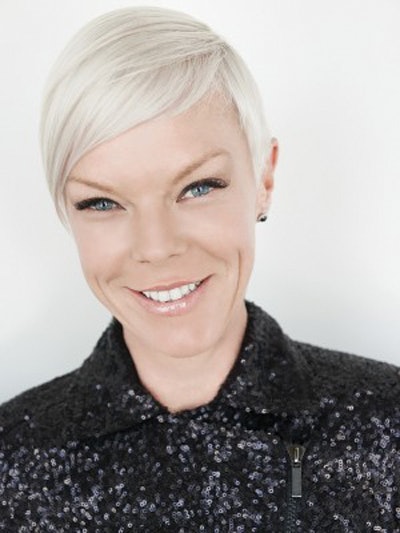 Instagram, Facebook, Twitter—oh my! Does today's glut of social media sites— and how to translate them into real dollars—seem all too intimidating at times? Or maybe you've let your website slip by the wayside, leaving potential clients perplexed when they seek basic info on your services. Look no further: Matrix global business ambassador Tabatha Coffey offers practical, easy-to-implement advice on how to make the web work for you.
1. Choose the perfect platforms. Instagram and Pinterest remain ideal social media sites for stylists, thanks to their picture-heavy format. "They allow you to tell a story through the work you do," Coffey explains. And don't forget Facebook—even as other sites have popped up to steal market share, it's still super popular among clients.
RELATED: Yelp Marketing 101 for Salon Owners
2. Be consistent. Your biggest challenge: converting online convos to in-salon business. First, identify your ideal client. Who are you trying to reach? Who are you posting for? "When you lean into a chosen brand identity, you become attractive to everyone else," Coffey says. "Develop that strong identity—who you are, what the business is—and it will resonate." Then, match up your online persona: What story are you telling to clients? "Your brand strategy—from colors to logo—should work across all content: website, print and social media," she adds. "And share a bit of your personality; it's more engaging."
3. Tap your clients. Encourage them to post and promote—such as tagging your salon in their shots—by offering incentives like loyalty program points, free services or retail goodies. You can even run a competition: Whoever posts the most-liked selfie of her 'do (fashioned at your salon, of course) while tagging your business wins a prize. Finally, share clients' amazing tress transformations—nothing grabs attention like a wow-worthy makeover. Before-and-after shots should make regular appearances in your feed!
RELATED: Beauty Marketing Pros on Optimizing Social Media Hashtags
4. Offer value. "Some people post all the time and never have conversations," Coffey laments. "Ask clients questions, and give them tips and tricks to solve their most common hair issues. Create shareable content, even short videos, that allow your audience to actually learn something!"
5. Don't overlook your dot-com. All those would-be clients you grab on social media? They'll probably hit your website next. Cover all the bases with enough pics and info about your business and services—think opening hours, location, a live social media feed, a menu with pricing, and staff member profiles. "We've started to forget about websites a bit, but they're the meat and potatoes of your business," Coffey notes.
The Golden Rule 
No one wants to be constantly blasted with obvious advertising. Instead, work in thirds on social media. Schedule one-third of posts for promoting yourself and your services; one-third for sharing info of interest, like helpful content/advice, links, non-competing business promos and client reviews; and one-third designed to interact and engage with your followers.
–by Tracy Morin
[Image: Courtesy of Matrix]