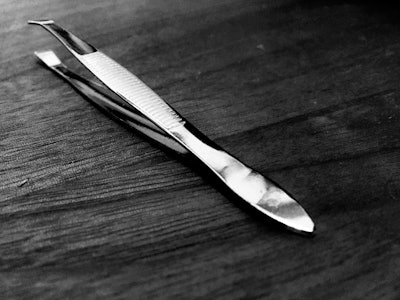 Are you being as efficient as possible when keeping your tweezers sanitary? When you have a packed schedule, you don't want to add time to your day by waiting for tweezers to properly disinfect. Xtreme Lashes by Jo Mousselli shares these best practices for both a pristine and punctual tweezers schedule so you can maximize your time with each client.
Step 1: Begin with three sets of clean, sanitized tweezers, which you'll rotate one at a time between using, soaking and drying.
Step 2: When you finish the first lash application, move the first set of tweezers from soaking to drying, and then rotate the ones you just used to soaking.
Step 3: When you finish with the third application, repeat the same steps again, moving the dry, sanitized set back into the rotation for use.