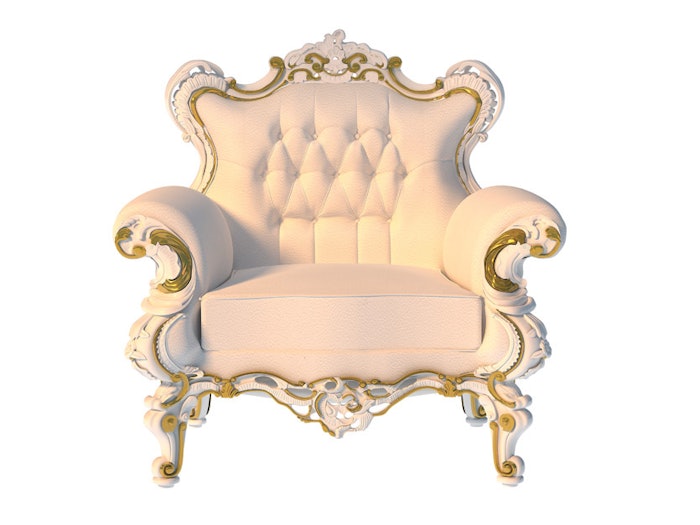 Lash memberships are rising in popularity. Examine the pros and cons to determine if this model might be right for your business. 
Setting the Ground Work
It's simple economics: As more lash salons crop up coast to coast, competition heats up. Artists and owners alike are seeking new ways to stand out, attract new clients and keep them coming back. For many salons, monthly-fee memberships have provided the answer, but is this the right option for your operation? We tapped industry experts for the rundown on the potential pros and cons.
Most lash salons offer one of two general membership models: For a low monthly fee, members receive special rates on services or, for higher monthly fees, members can get a specific number of services per month or even unlimited touch-ups. If you're leaning toward the membership model, how should you structure and track it all?
Mikki Bey, CEO of Houston-based Mikki Bey Consulting, lives by this: the easier to understand, the better. Before she moved to Houston, her popular Los Angeles lash studio offered members one monthly price for synthetic and one monthly price for mink, with unlimited visits, plus perks. Stylists were paid hourly, not on commission, so they had no problem servicing members anytime.
Alternatively, Barbara Rattigan, owner of Shavasana Eyelash Extensions and LashSpot Spas in Costa Mesa, California, attracts members with reduced pricing on touch-ups and deep discounts on full sets. Her advice: Get clients in the door; you apply the full set only once, and the ongoing income is more important. You can also offer members retail discounts and a percentage off other services. "Have a member menu and your traditional menu; you want to make it special and show members they're important enough to receive perks that nonmembers don't," Rattigan advises. "The structure can be set up for monthly dues with discounts on services—we use this model—or monthly dues with a free service each month."
Rattigan collects the client's details and credit card info upon signing of the membership contract, then easily tracks memberships with a software program that automatically debits monthly dues. Members simply get charged at the signup date, then on the same day every month thereafter. The spa requires a three-month commitment; clients agree to submit cancellation requests in writing.
To be successful with this model, salons must be fully prepared to deliver on their promises. "As a former salon owner and now a salon business consultant, I always tell my clients to ensure they have the capacity to support the membership," explains Bey, who saw half of her clients sign up for memberships in the first month. "If clients can't get in to take advantage of their membership due to staffing restrictions, expect major losses for the salon in the long run via negative word of mouth, bad online reviews and a mass exodus of clients heading to a salon that can meet their needs. Only offer what can be guaranteed."
Lynn La Palermo, co-owner of Occhi' Lash & Brow Studio in Oakbrook Terrace, Illinois, believes that memberships may not appeal to clients when they examine the fine print: written cancellations requiring 30 to 90 days advance notice; not being able to request a specific lash artist; and nonrefundable months (i.e., if the client is away or experiences an eye issue, she still pays). "Many have a signup fee over and above the cost of the full set, while some discount the full set and then charge a signup fee—and I wonder, in some cases, if clients are rougher on their lashes because they want to frequent the salon to 'get their money's worth,'" La Palermo explains. "One membership organization states that relashes may take up to an hour, but how is that gauged—by the client's needs or what the salon has open? And, unlike exercise, with lash services more frequency isn't always a good thing!"
The Profit Factor
Ensuring profitability while offering clients greater value is another key conundrum of memberships. But Rattigan notes that this business model offers many benefits: securing repeat business, which allows you to better forecast your numbers; reliable income through membership dues; increased after-care sales (especially if discounted for members); automatic collection of client contact info to streamline marketing efforts; and enhanced job satisfaction for technicians who know their schedule ahead of time.
Bey believes that her unlimitedservice memberships were advantageous to both clients and the salon: Clients saved money by committing to consistently maintaining their lashes, and the salon reaped guaranteed monthly revenue to help cover overhead. "By creating repeat business, salons are able to decrease customer acquisition costs and ultimately increase profitability," Bey adds. "The customer is a walking, talking advertisement for us; if she looks good all the time, that helps bring in more clients. The more often clients came, the easier it was to get them in and out in less time. And eyelash extensions don't shed evenly, so they're able to visit when one eye is less than perfect."
La Palermo still questions the value of the unlimited-service setup; while it promises to get clients in more often at a lower price, she believes this model can negatively affect lash quality—and the artist's reputation. "The flat monthly fee, in some cases, covers a 30- to 45-minute appointment; if the technician lacks experience, the client may receive only 10 to 20 lashes per eye," La Palermo points out. "With unlimited memberships, the client often pays more than she would for one full relash." She provides an example: A membership company charges $245 to $399 per month for unlimited lashing. Done by a top-notch artist, one relash should last all month— less than the cost of the monthly membership. "If the client is coming in three to four times a month, clearly the lash artist is doing something wrong— and I suspect piling glue on from week to week will be damaging."
Rattigan notes that her spa's non-member pricing is higher than what members pay on dues and touch-ups; both parties benefit from establishing a relationship that brings clients in the door, while keeping lashes in tip-top shape. "As long as you can show the client that using the membership will save her money each month, it's a no-brainer," she says. "If clients are paying $150 per month without the membership and $135 with it, the equation makes sense. And don't worry about the numbers being less than your typical charge; the fixed income and client's implicit promise to return is worth its weight in gold!"