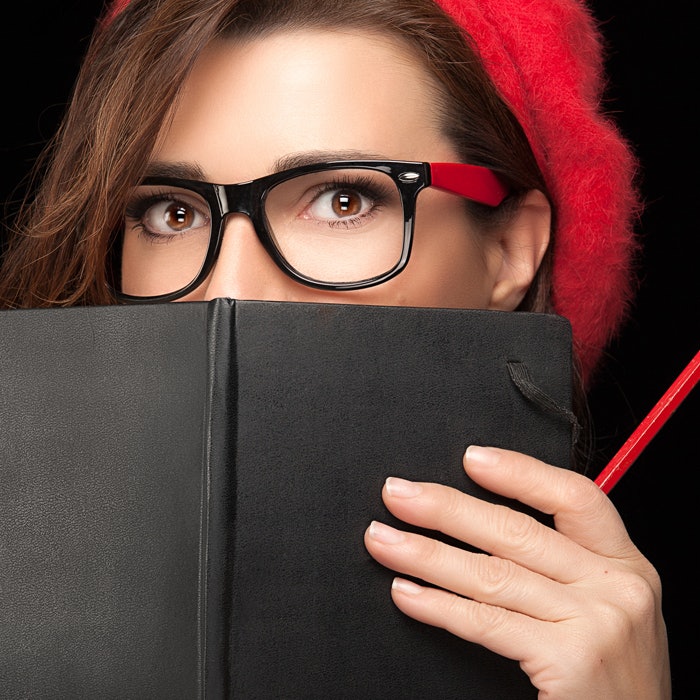 Have you invested in your professional growth lately? In a beauty category as fast-changing and competitive as eyelash artistry, it pays to regularly refine your skills and stay on top of the trends.
"I believe that lash artists should take some kind of class or workshop every year to refresh their skills and seek input from an educator to critique their work," says Lynn La Palermo, master lash artist and instructor at Occhi' Lash & Brow Institute in Oakbrook Terrace, Illinois. When you're repeating the same kind of service on a day-to-day basis, it's natural to develop a few bad habits or fall into a pattern of creating the same look over and over, she explains. "A refresher will help you look at your work differently."
Erin Taylor, co-director of education at Borboleta Beauty in Provo, Utah, agrees. "I would say there is no such thing as too much training, but I recommend doing it at minimum a couple times a year. That might sound like a lot, but if you think about it, there are so many things that can change in a year. It's critical to stay up-todate and constantly be refi ning your knowledge and skills as an artist."
RELATED: The Lash & Brow Academy and NovaLash Offer Classes in California
While it's hard to go overboard on training, it's all too easy to find yourself in a class that's mediocre at best. And one bad class, especially early in your lashing career, really can stall your professional progress. Stefani Altieri, master trainer and founder of StellaLash Academy in Howell, New Jersey, recalls her own disappointment with her initial formal training. "The first time that I got certified, I had already been taught how to lash. I was just doing the training to get the certification, so I chose a cheap and easy one-day class. These trainers had no clue what they were doing!" she laments. "That can definitely happen in this industry—it's why a lot of people wind up not following through with [the profession]. Or, if they do, they're very frustrated and they don't know why."
Questions for Teachers 
How do you find the classes and workshops that are truly worth your time and money? Whether you envision training with a bigname national company, your favorite lash goddess on YouTube or Instagram, or something in between, don't commit until you've talked to the person who will actually be teaching you. Here's what to ask before you sign up:
How long have you been lashing? Look for a trainer with at least five years of experience as a lash artist, advises La Palermo. "If someone has been working behind the chair for years and then becomes an instructor, that's great," she says. However, if someone starts teaching too early in her lashing career, she may rely too heavily on theory and not enough on practical experience.
Where were you trained? A well-rounded trainer has been trained by more than one trainer or company, says Altieri. "If she's only been trained by one company and then she becomes a trainer, all she knows is that one company's way," she notes.
How is the class structured? If the course outline isn't on the website, ask to see it. Then, determine: Is it well-organized? "Seek out a class that covers not just safety and technique, but also shaping and artistry," says Megan Bradley, president of the National Eyelash Education & Safety Association (NEESA). Make sure to ask what is required for final certifi cation if it's not spelled out: Passing a written test? Submitting before-and-after photos of your lash work? Applying a full set of lashes while the trainer observes?
How big are your classes? "The student-to-instructor ratio should be low—six to one at the most," says SooJin Yang, founder and CEO of Illumino Lashes in Oakland, California.
What should students bring? Is a kit included in the course fee? What's in the kit? Are students expected to bring their own tools, supplies and/or models?
Is the course eligible for CEU Credit? If you work in a state that requires continuing education for license renewal, find out if the facility and course are state-approved to offer continuing education units (CEU).
Will students receive ongoing support and mentoring? Will you be given a book to keep? Does the company offer access to how-to videos or social media forums? How willing are they to correspond with you after you're certifi ed? How can the company help you promote your services?
RELATED: Step by Step Tutorial on Lash Cleansing
Besides clarifying details about the training, this checklist of questions—and how the instructor answers them—will give you a sense of the rapport you'll have with her. "Find an accredited company and educator that want to listen to your needs and concerns," says Taylor. "Pay attention to the whole experience. Were they friendly in answering your calls? Did they answer your calls? Could they answer all of your questions? Did they seem organized in their thoughts as they explained the courses and program? Did you have a good feeling?"
Finally, don't forget to review pictures of a prospective trainer's lash work. "Ultimately, this is the type of work you will be taught to do," says Taylor. Look for visuals on the business website, and check Instagram and/or Facebook. If you're considering a larger company with multiple trainers from which to choose, follow several of them on social media to see whose work you like best—and look for examples of their students' work, too.
Beyond Hands-On 
Courses and workshops aren't the only way to further your education. Bradley suggests looking to magazines and online lash forums. "I started a Facebook lash group called Lash Artists Tips and Tricks a few years ago. … These are great ways to get up-to-date information on new trends and techniques in our industry," she says.
And what about the proliferation of new online training options: They're less expensive and more convenient, but can they really teach you what you need to know?
"I am not a supporter of online training," says Bradley. "[Lashing] is a hands-on service. It's important for me as a teacher to be able to see hand placement as well as proper application in person. After 12 years in this industry, I've seen so many things go wrong without proper training. Since we're working with the eye area, and this is such a sensitive and important area, why would you want to take the risk of not being 100-percent properly trained?"
Other artists and trainers see a place for online training in the lash world—with caveats. "It's a good idea for advanced and visual learners, but a bad idea for beginners," says Sandra Duarte, founder of LASH411.info, an information resource for the lashing community. Altieri agrees. In December 2015, she began offering training videos as a supplemental tool for her hands-on students who were struggling to make the leap from classic to volume lashing. "I felt that they needed something additional for when they went back home. You never remember everything you learn in class, and video really helps people remember," says Altieri, who noticed that some of her more experienced students, especially those "visual learners," were able to grasp volume techniques via video.
RELATED: 5 Client-Caused Eyelash Retention Issues
"Someone that's never learned lashes before? They need hands-on training. But I feel like if you're experienced, it's something you can do by video," Altieri continues. She presents this scenario: Though the advanced student is physically present in hands-on training, she still may find it difficult to grasp what the instructor is doing—likely due to not being able to see the instructor at close range. However, online training can afford the advanced student more visual detail. "When you have those super close-up angles on video, you can get a much better visual," she says.
"There is nothing like hands-on training," Altieri adds. "But I definitely think the more training you have, whether it's online or hands-on, the better off you are. You want to excel in your craft."
If you're looking for a reputable lash course or workshop, start with this list: 
Some companies here are big, and some are small, but all prioritize safety, theory and hands-on practice with live models, and offer certifi cation upon successful completion of training. Class features are subject to change, so double-check the details before you commit.
U.S. & INTERNATIONAL
Borboleta Beauty | borboletabeauty.com • 2-day Foundation Course (Classic): $1,345 to $1,745 (based on kit size); 2-day Advanced Course (Volume): $1,345 to $1,745 (based on kit size) • Classes offered throughout the U.S., Puerto Rico, Canada and Brazil. BYO model. Includes kit and training manual. Refresher courses are free to returning students.
JB Lashes | jblashes.com • 1-day Beginner's Training: $700 + kit; 1-day Advanced Volume Training: $700 + kit • JB Lashes offers a truly robust schedule of classes in New York, Southern California and Washington state that emphasize JB Lashes' extension techniques as well as safety and client care. BYO model.
Lash Affair Academy | lashaffair.com • 2-day Classic Lash Certifi cation: $1,200; 2-Day Volume Lash Certification: $1,100 • Strong focus on safety, quality and business building. Training manual and kit included.
NovaLash | novalash.com/professional • 1-day Classic Training: $1,203.50 + shipping (includes Business in a Box); 1-day Conversion Training: $525 (for already certified lash artists); 1-day American Volume Advanced Training: $1,275 The only physician-developed course in the lash extension industry, NovaLash offers standardized training throughout the U.S. and several countries worldwide. Training manual and kit included. Refresher courses are free if taken within six months of the original class.
Shavasana Lash Extensions | eyelash-extensions.com • 1-day Level I Training: $900 to $1,045 (based on kit size); 1-day Level II Training: $550; 1-Day Volume Density: $850 Classes offered in Boston; Sioux Falls, South Dakota; Omaha, Nebraska; and other locations by request. Level I and II courses are designed to be taken a month apart, with plenty of practice in between. Kit included. BYO model.
Xtreme Lashes by Jo Mousselli | xtremelashes.com • 2-Day Level 1 Training: $2,490; 4-Day Academy Training: $2,795
* A pioneer in lash training and products, Xtreme Lashes offers 4-day standardized training throughout the U.S. and the world. Kit included.
WESTERN STATES
Glad Lash, Inc. | eyelashextensions.com • 1-day Classic Eyelash Extension Training: $570; 1-day Volume Eyelash Extension Training: $700; 1-day Eyebrow Extension Training: $570 • Courses designed by Glad Lash founder Esther Bolkin are offered at Glad Lash headquarters in Los Angeles and other locations by request. Maximum three students per class. BYO model. Kit included.
Illumino Lashes | illuminolashes.com • 1-day Eyelash Extension Workshop: $985 • Taught by Illumino Lashes founder/CEO Soo-Jin Yang at Illumino's Oakland, California, studio and at Alexander's Aesthetics in Millbrae, California. Kit and training manual included. BYO model.
TheLashChick | thelashchickpro.com • 2-day Beginner Eyelash Extension Class: $1,800; 1-day Advanced Class: $1,000 • TheLashChick founder Diane Lytle leads small classes (up to three students) in her Wasilla, Alaska, facility as well as in Las Vegas; Los Angeles; San Francisco; Seattle; and other locations by request. One-on-one training available. Kit included.
Winklash | winklashstudio.com • 3-day Classic Training: $1,400; 2-day Volume Training: $1,000 • Taught by master trainer and NEESA president Megan Bradley in Laguna Beach, California. Extra focus on safety and sanitation protocols. Kit and training manual included.
EASTERN STATES
Occhi' Institute for Lash & Brow Training | occhilashes.com • 2-day Beginner or Advanced Lashing: $1,800; 2-day Volume: $1,650; 1-day Hi Brow/Brow Perfect Extensions: $1,200; 1-day Hybrid Volume Training: $995 • Classes are offered twice monthly at this Oakbrook Terrace, Illinois, facility. CEUs available. Class size is four to six students. Kit and training manual included.
StellaLash Academy | stellalashacademy.com • 4- or 5-day Beginner Eyelash Extensions: $1,800 to $2,150; 2- or 3-day Level 2 Volume: $950 to $1,250; 1-day Beginner Refresher or Advanced Volume Refresher: $750; 1-day Lash Artistry Design: $750; Online Volume Lash Training: $250 • Stefani Altieri teaches weekly handson classes for up to four students at her Howell, New Jersey, studio. The 4- and 5-day Beginner class is split over several weeks for extended support, and introduces basic Volume technique. CEUs available.
–by Elizabeth Turner