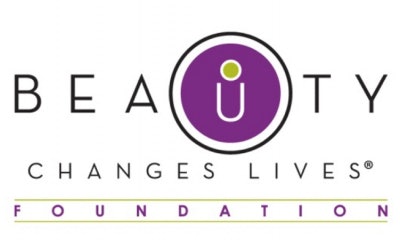 Wella's Hairdressers at Heart and the Beauty Changes Lives Foundation (BCL) have announced the opening of the Spring 2016 Vidal Sassoon Professional Beauty Education Scholarship Program application window. Applications will be accepted through April 4, 2016. Established in 2012, the competition celebrates the passion of aspiring hairstylists and the confidence, creativity and commitment of licensed hairstylists.
The Spring 2016 competition will award 10 "Basic" scholarships covering 50% of tuition (up to $10,000) to students enrolled in a qualified cosmetology school in the U.S. or Canada. In addition, 10 licensed hairstylists will receive "Advanced" scholarships to attend a North American Sassoon Academy program, including travel and course fees up to $5,000.
Generously funded by Wella's Hairdressers at Heart, the multi-year, $1.5M scholarship program honors the legacy of beauty legend Vidal Sassoon and pays homage to his belief in lifelong education. Both "Basic" and "Advanced" applicants may apply via written essay, inspiration board or video and each submission should address how the applicant is inspired to change the lives of others as a professional hairstylist. Some examples of previous "Basic" winners' videos may be seen at http://beautychangeslives.org/past-scholarship-winners/past-scholarship-winners-sassoon-basic/ (basic winners) and "Advanced" winner videos may be seen at http://beautychangeslives.org/past-scholarship-winners/past-scholarship-winners-sassoon-advanced/.
Beauty Changes Lives Foundation President Lynelle Lynch said the program provides professional exposure as well as financial assistance. "Many Basic and Advanced winners have been featured in the pages of leading salon and beauty publications. This exposure elevates winners' personal brands in front of employers and the entire industry," Lynch said. Additionally, all applicants have the opportunity to showcase their passion for professional hairstyling in front of a judging panel comprised of some of the world's most accomplished hairstylists.
"Wella believes it is our obligation as established professionals to provide guidance to the young talent in our industry. Contributing to the development and empowerment of young stylists is an essential element of our industry," said Wella North America CEO, Sal Mauceri.
"Everyone I meet in our industry has a story to tell about my father's positive impact on their life and career," says Eden Sassoon. "I feel my role is to ensure that people remember how he achieved this legacy. It was by his total commitment to education, which he knew would elevate the craft. It's an honor to witness this through the Vidal Sassoon Education Scholarship. The next generation will be introduced to these ideals and I truly hope with all my heart they use what they learn to leave their mark on history."
 
Since launching in 2013, the Vidal Sassoon Professional Beauty Education Scholarship Competition has awarded 120 scholarships. For more information on "Basic" and "Advanced" scholarships please visit www.beautychangeslives.org and www.hairdressersatheart.com.