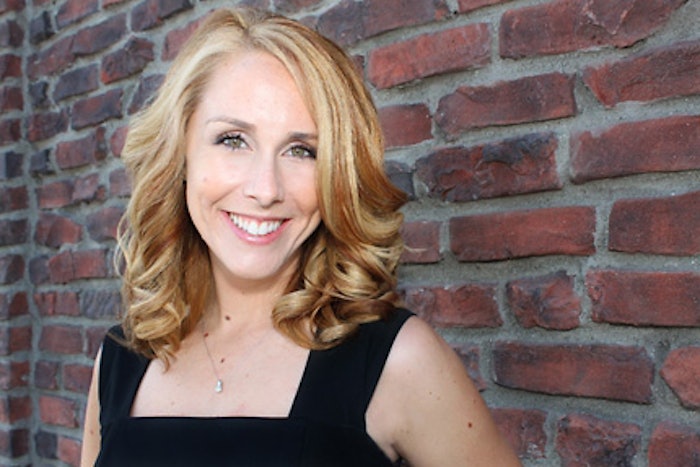 Just when you thought you'd got it all sorted, the goal posts moved again. Browsing the Internet is changing, dramatically and quickly and it's all about mobile. Nearly one in two Americans own a smartphone of one kind or another and they are using it to connect and browse online. At this rate of growth, it is only a matter of time before mobile browsing overtakes desktop browsing.

While this sounds great, not all websites are mobile-friendly making the experience of a user on the website frustrating and not worth all the pinching and scrolling.  CompuWare research has found 57% of people would not recommend a business which has a bad mobile site, and 40% will turn to a competitor's site instead, so getting it right is imperative. Here are Linkup's three rules for mobile websites to get you going in the right direction.
#1 – Streamline
In mobile design, a clean and to-the-point website is a must.  The mobile user wants the down-and-dirty on your salon and not all of the fluff, which typically means you can strip away about 75% of your content when creating your mobile site.  Focus on including the following as the essentials:

    •    Service list with prices
    •    Location details with open hours
    •    Online booking and contact forms
    •    Maps integration

Another 'nice-to-have' might include employee pictures with a short bio (emphasis on short).
#2 – Click-to-Call
When you want to call a company while looking at their website on your tablet or laptop, you have to pick up your phone and dial the number.  When you are browsing on your mobile phone, all you need to do is click the number and the phone starts ringing.  Take advantage of quick communication methods like click-to-call, click-to-text and email buttons.
#3 – Social Content
When over 33% of visits to Facebook are from mobile devices and there is a continued surge of location-based networks targeting mobile users, it's clear that the majority of smartphone users love to be social on their phones.  Incorporate engaging elements in your mobile website design that serve some function and lock in interested prospective clients.

    •    Yelp reviews
    •    Twitter feeds
    •    Links to your social network
    •    YouTube playlists

The good news is getting your website ready for mobile access isn't the same as building an application for the iTunes store (expensive, timely and painful) or even as complicated as building a new website.  Linkup clients are using the quick and dynamic process of taking their existing full website and converting it to a mobile version that syncs with the main website for changes. This means you retain your current branding and don't need to pay for a completely new site, but take advantage of the mobile functionality that drives business.  Linkup clients have found these features have resulted in hundreds of calls each month and new inquiries each week.  Why wait?  -Valorie Reavis

Valorie Reavis is part of Linkup Marketing, an online and social media marketing specialist focusing on search engine marketing, salon email marketing programs and social media marketing for salons and spas. If you have any queries for the Linkup team email info@linkupmarketing.com,  find them on facebook.com/linkupmarketing or follow them on Twitter @linkupmarketing