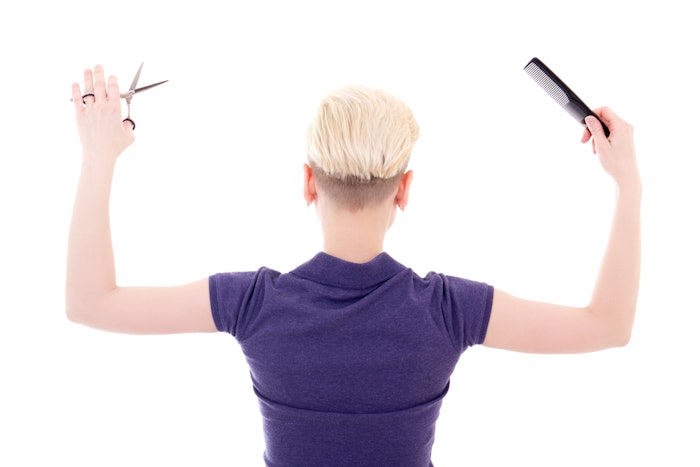 We will soon be bidding 2020 goodbye; I've truly never been more grateful to ring in a new year as I am in this moment. Life has been tough for most everyone (and for many, much tougher than others, and they remain in my thoughts). One of my hopes is that each of us can move forward in 2021 with a renewed sense of purpose for ourselves—to be better and do better—as well as empathy for our fellow humans.
In a year where so much has been lost in terms of connection, I'm happy that Beauty Launchpad can ring in the fresh year with our new editorial advisory board members—all of whom are thrilled to connect more deeply with you both in the pages of our publication as well as our digital platforms. Each of these individuals offers a unique perspective on the professional beauty industry as well as varying focuses (business, texture, color, cutting and more) on which they can impart their knowledge. Check out the right-hand side of this page to learn more about our advisory board members. I am beyond honored and grateful to provide a forum in which stylists' voices can be heard, just as I'm always honored and grateful to you, our audience, for continuing to tap Beauty Launchpad as a resource and allowing me the immense privilege of serving you and your industry peers. There is no community more talented, compassionate and resilient. Thank you for being a constant source of strength and inspiration, always, but especially now.
Casey Powell (@updoguru) Casey is a cosmetologist of 17 years, salon owner, and has a luxury on-location hairstyling business that takes her all over the world.
Dawn Bradley (@dawnbradleyhair) Dawn is a mentor for creative service providers, teaching how to earn more while stressing less. She is the creator of Rock Your Business (a stress-free guide to earning six figures) and host of The Anxious Creative podcast.
Elizabeth Faye (@heyelizabethfaye) Elizabeth is a salon owner who's known for her hair-painting education, Hair Love Retreat, business coaching and color program, The Workshop In a Box.
J Ladner (@itsmrjladner) J is a stylist based in Los Angeles. He is also an independent educator, author, co-creator of the No Stylist Left Behind podcast, and Oligo Professionnel digital creative director.
Chad Kenyon (@chadkenyon) Chad is a celebrity colorist, Olaplex ambassador and creator of Colormelt. He is based in Los Angeles and works behind the chair at Ramirez Tran Salon.
Aymen Eldabli (@mohesco) Aymen is a master colorist and salon owner with a focus on textured hair. He is also an educator and the CEO of Blonde Solutions.
Josh Boynton (@josh.does.hair) Josh is a 24-year-old haircolor specialist located outside of Nashville. He has been licensed for five years and is an educator for @Guy_Tang #MyDentity and an advocate for Olaplex.
Kevin Nguyen (@yakuzabarber) Kevin is a WAHL Professional educator and award-winning barber who enjoys helping others become the best versions of themselves.
Keya Neal (@keyaartistically) Keya is an industry activist, diversity and inclusion strategist through her Texture vs. Race initiative. She is a texture specialist, educator, ABCH-certified, and member of Intercoiffure.
Larisa Love (@larisadoll) Larisa is an educator and salon owner based in Los Angeles who seeks to empower her industry peers. She is also the brand ambassador for Joico and creator of her eponymous salon apparel line.
Paula Peralta (@hairbypaulaperalta) Paula is a Los Angeles-based salon owner and brand ambassador for John Paul Mitchell Systems.
Nina Tulio (@ninatulio) Nina is an industry-leading salon business consultant, speaker and educator, helping salon owners and stylists around the world to grow their business along with their confidence. She is also the co-creator of the No Stylist Left Behind podcast.