Our 8th annual 30 Under 30 spotlight highlights the next generation of colorists — all under age 30 — who are poised to take their careers to the next level. Hailing from coast to coast and different countries, these color experts comprise an eclectic 2020 crew. We learned about their lives and hue loves, who motivates and what inspires them, how they got started and where they hope to go. Tom Smith (@tomsmithhd) is a very nearly 28-year-old creative director at Billi Currie salon in London's swank neighborhood of Marylebone.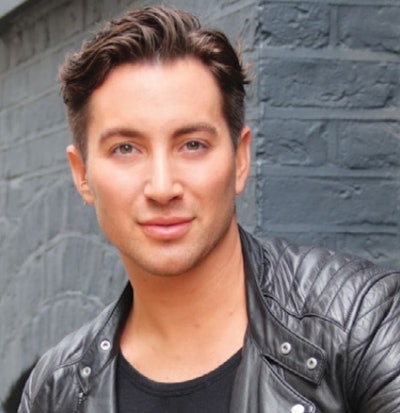 Tell us about yourself.
I was an A* student in Art and Design at school and was always drawn to paint and dyes as a medium. That coupled with the memories of my mother taking me along with her to salon appointments as a child led me to seek out the best hairdressing education i could find; an apprenticeship at London's Vidal Sassoon.
What are your goals?
My passion since qualifying over 10 years ago has always been the product that I chose to use. I have always sought out the best coloring products available and am proud to have helped develop some of my own through my work with other product companies. I would love to continue this work and develop a product line of my own, of coloring products, haircare, treatments and eventually even branch into skincare and other products.
What accomplishments are you most proud of so far?
Being part of the team responsible for launching Olaplex in the U.K. was a particular highlight of my career. I also love my role with EVO as part of their Global Artistic Team where i am responsible for creating the color 'creative placement' techniques that we teach worldwide in our centralized education.
What do you love most about being a colorist?
Despite all the amazing opportunities I've had in my career so far with companies traveling the world, I am still most happy when working with clients in my salon and making them feel amazing! The power of hair color on the way someone feels has always been a driving force behind my work, and I make it my mission, whether an immediate change, or a long term 'hair journey' to make my clients the best version of themselves.
Who would you consider to be your mentor/role model, and why?
The owners of the salon i currently work in, Billi and Debbie Currie, have been huge mentors for me over the last 9 years. They have allowed me to seek my own path in the hairdressing industry, but nurturing my growth along the way and always have my best interests at heart.
What's your favorite color trend/technique of the moment?
I really love using vivid or pastel shades, but in the kind of placement that we usually see in hand-painted or balayaged, 'natural looking' colors. Vivids can sometimes look so aggressive but blending tones as you would in balayage highlights, and using pastel and softer shades around the face where the sun would naturally hit the hair really softens the look of an unnatural tone.
What makes you most proud to be part of this industry?
This industry is certainly one to be taken seriously! I'm a great believer in the statement that "hairdressers are one of the happiest professions." I am so proud to be part of a collection of empathic humans who care so much about making those in their chair feel amazing! It's a very selfless profession, and hairdressers are so much more than people just doing hair!