For the past seven years, we have celebrated the industry's brightest young talent—and 2019 is no different. More than 4,000 young colorists submitted to become a 30 Under 30 colorist, and we're thrilled to celebrate the winners with you!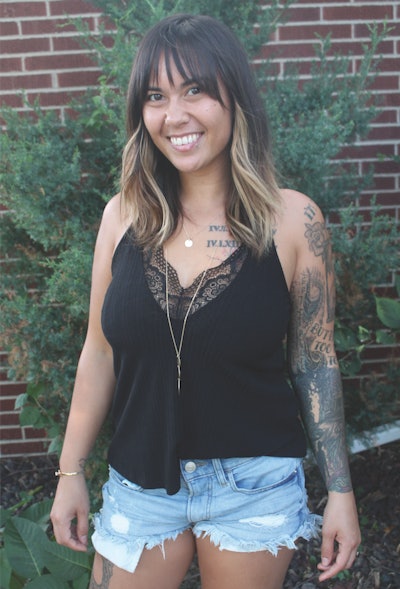 Montana Schmidt, @paintslikeschmidt, 26 years old
Salon: Kevin & Co, Danville, Illinois  
Preferred color lines: TIGI, Oligo Professionnel 
I became a colorist because: I was unhappy when I first started as a stylist. Perms didn't come naturally; cuts made the day go by slowly. Then I found color, and it became my instant passion. 
My goals: To do hair for musicians and go on tour. An idol of mine had that job for a while, and his stories lived up to the dream. 
Best part of my job: The nerd in me loves the chemistry and mathematics behind coloring. I love figuring out formulas. Rarely do I use a single tube of color. I'd say 90 percent of my clients have dimensional tones, formulated to find the perfect shade for each complexion.