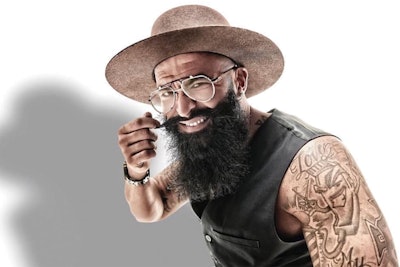 Danny Amorim wears many hats, including CEO/ master barber for three New Jersey-based Klippers Barbershops, education director for Gibs Grooming and global educator for Andis. He shares his journey into education as well as his path to becoming a multiple salon owner.
How did you get involved in education?
I got involved in education about nine years ago. At that time in the state of New Jersey, there was no barber license or barbering course offered; the only beauty education was cosmetology training. As a multiple shop owner it became di cult to hire licensed and skilled professionals due to the lack of barbering education, so I began offering master barbering education to schools, salons and local barber shops. Eventually I teamed up with Andis
and Gibs Grooming, and now I help coordinate a group of barber and stylist educators on a global level.
VIDEO: WAHL Professional UK Educator Frank Rimer Creates a 1920s Classic Cut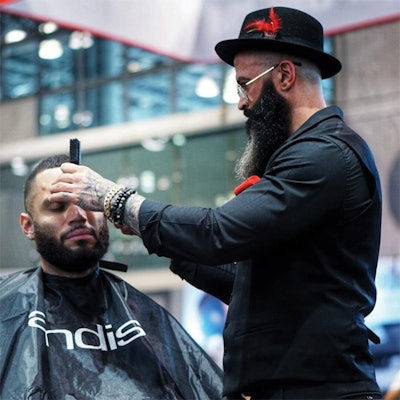 What's the best part of the job?
The best part of being an educator is getting to share your passion and experience with many artists worldwide. I've met so many people and have visited so many places due to a passion I've long had for the industry; it's truly a dream come true.
What was the deciding factor in opening your first shop?
It was pretty spontaneous. I was 21 years old and working in one of the busiest barber shops in the city before the owner decided to expand and offered me a small four-chair shop for a short period of time. I had no intention of branching out on my own, but the offer was too hard to resist. The major key to it was that I had enough clientele so I could keep the place open alone! On top of that I had the proper work ethic, mind-set, a savings account, and great credit. Opportunity doesn't knock often so you have to be ready when it does.
RELATED: Rob Ferrel (aka @robtheoriginal) on His Love for Art and Barbering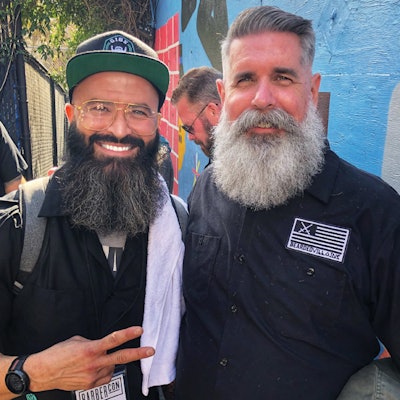 What pitfalls did you encounter, and what did you learn from them?
It's easy to open a salon or barber shop—the hard part is keeping it open! I've had my struggles with certain employees over the years, mainly because I see the greatness in them and expect them to have the same passion and drive as me; unfortunately, not everyone does. As the saying goes, "It's easy to lead a horse to water, but you can't make it drink."
What is your advice for others looking to open their first shop or expanding?
My greatest advice for opening your first location is building a strong clientele all on your own. If you can keep the lights on as a single individual, then you will never need a "Help Wanted" sign in your window.
—as told to Alyson Osterman-Kerr
[Images: Courtesy of Danny Amorim]