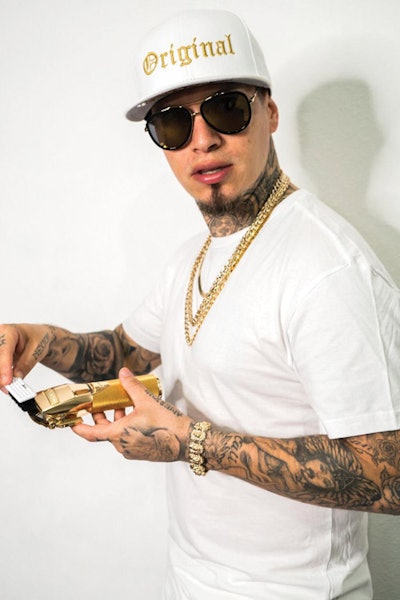 Rob Ferrel—aka @robtheoriginal—is not like other artists. He crafts masterpieces out of fleeting mediums, including hair, salt and laundry. We sat down with the San Antonio- based barber known for his hyperrealistic scalp designs to learn what makes him tick.
Have you always loved art?
As the fifth of nine children, I grew up in a crowded Los Angeles home. Any time I was sad or needed to escape, I'd lock myself in a room and draw.
How did you start barbering?
I went with my cousin to a barbershop and watched him get a fade. When I got home, I tried it on my own head. It came out nice—no one believed I'd done it myself. After moving to San Antonio, I met a barber who gave me a job and bought me my first kit. Like drawing, it came naturally. You could say barbering found me.
What was your first hair design?
A swirl. Pretty simple.
RELATED: Experts Share Techniques and Tips for Managing Texture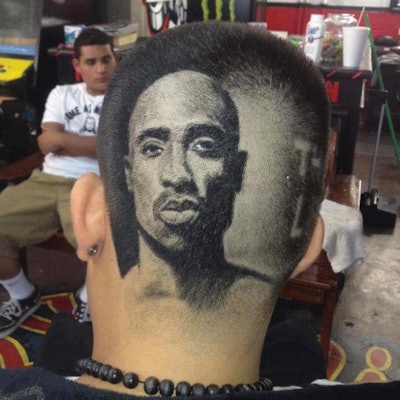 How did that artistry evolve?
I got bored after doing patterns and decided to challenge myself. My first portrait was in 2008 of "The Last Supper," 2016. Tupac, my favorite artist. People had done cartoons in hair, but I opened the door to lifelike images.
RELATED: Jason Hall's Away Days Collection Mixes Color and Youthful Energy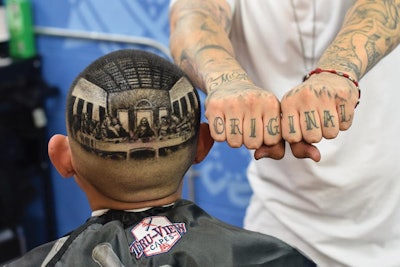 Do you have a favorite?
"The Last Supper" put me on the map. And it was cool doing (basketball player) Tony Parker during the MVP Playoffs, then waking up the next morning to find my work on the front page of Yahoo! Sports.
What are your go-to tools?
I'm proud to use BaBylissPRO and have my own featured line with the company. The Original FX Trimmer and Signature Dryer are my favorite tools.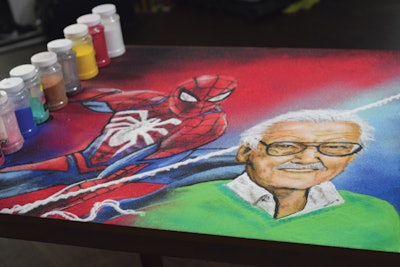 Are you sad to destroy your salt or laundry art after spending hours making it?
It's all part of the show. I take photos, then brush everything away.
[Images: Courtesy of Rob Ferrel: Instagram]
This story first appeared in the Spring issue of MAN magazine. To receive the magazine, click here to subscribe.