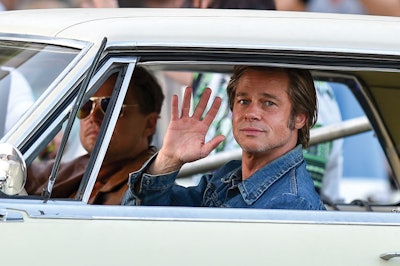 Industry icon Jim Markham, founder and CEO of ColorProof Color Care Authority, was recently tapped for a very unique role: acting as a consultant for the upcoming Quentin Tarantino flick, Once Upon a Time in Hollywood. Markham, who was a close friend and partner of late hairdressing legend Jay Sebring—depicted in the film—was tasked over the course of a month to consult with Tarantino's team on ensuring accuracy in terms of portraying Sebring as well as the beauty tools and trends of the 1960s. Here, Markham shares the details on this dynamic experience.
How did you work to shape the film with your unique perspective?
I'm in the process of writing an autobiographical book about my life and lessons learned over my entire career, which has made me reflect upon my early days as a celebrity stylist working alongside Jay Sebring. Jay was my mentor, friend and business partner and, eventually, I took over the Sebring business as his successor, following his untimely death as a victim of the Manson family murders. The production team knew of my connection to Jay, and contacted me to come on board as a technical consultant. My close relationship with Jay (played by Emile Hirsch in the film) allowed me to provide key details of his life, such as what kind of car he drove, what his Hollywood salon and the Sebring product line looked like, and other set styling details like what types of tools, shears, combs, and brushes were popular at the time—this helped lend authenticity and believability to the movie.
RELATED: Dean Banowetz Offers Advice for Aspiring On-Set Stylists and Television Styling Tips
What did your work entail?
I met with Tarantino's set decorating team at my home in Newport Beach, California, which is where I keep my archive of photos, press clippings and products that I've collected throughout my career. My work on the film entailed sharing my firsthand accounts of the Hollywood scene and professional styling during the late '60s. In addition, I played a key role in the set decoration by providing pictures, styling tools and the original Sebring products, so they could re-create and accurately depict Jay's life as a stylist to the stars.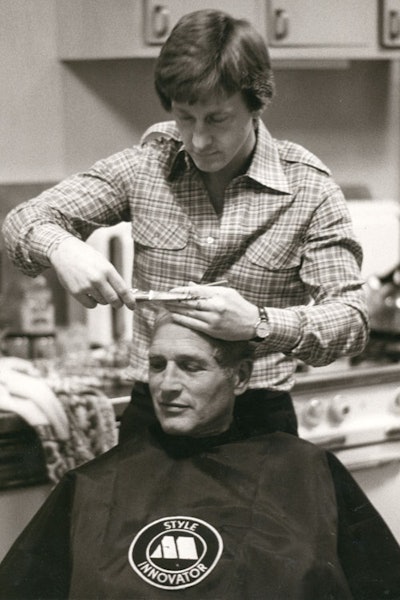 What was the toughest part of working on the film?
Getting my archive organized to share, for one! Actually, the toughest part was trying to remember all the little details to the best of my ability so that I could provide the right information to make sure everything was reproducible. It was definitely more fun than it was tough, though.
RELATED: Michelle Rene Elam on Styling For the Camera and the Challenges on Set
And your favorite part of contributing to the movie?
Knowing that the information I was providing was going to make the movie all the more realistic. I was able to add an authenticity that otherwise would not be there. It was fun recounting my memories of that era and the interactions I had with Jay and our celebrity clientele. It will be so exciting when the film finally debuts [next month] to see all that I shared come to life on the big screen.
Why is this movie important for hairstylists to watch?
I think it's incredibly important for stylists to see the looks and trends made popular by the older generation. Unlike in today's world where trends are shared instantly across the Internet, trends back then were determined by a select few key celebrities and their hairdressers—many of whom are represented in this film. It's always helpful to know what happened in the past to better plan for the future. Trends, especially in hairstyling, are cyclical. What was popular decades ago often reemerges and evolves. This especially holds true with men's styling. In recent years, men's styles have trended toward being longer on the top with shorter sides. This year we are seeing a shift back to the styles originally made popular in the late '60s, when hair was left longer and fuller on the sides with a natural neckline and longer sideburns. Tarantino's movie will have a huge impact on making these coveted looks mainstream again. As part of ColorProof's 2019 education curriculum, we're featuring a class that will teach the Markham/ Sebring scissor-over-comb technique so stylists can confidently learn to cut and style their male clientele and transition them to be at the forefront of this trend.
– As told to Alyson Osterman-Kerr 
This story first appeared in the June issue of Beauty Launchpad magazine. To receive the magazine, click here to subscribe.
[Images: Courtesy of Jim Markham; Getty Images]