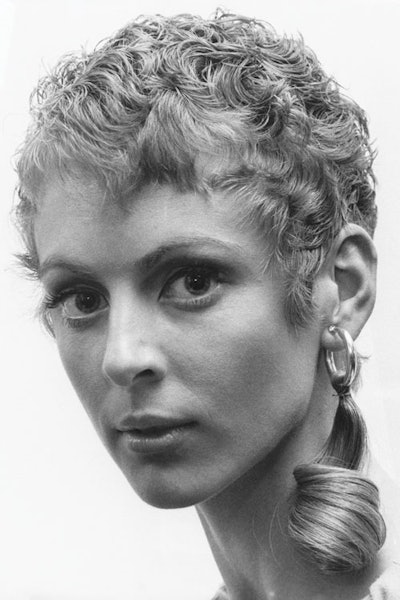 Revisit the Sassoon style that paved the road for today's easy curls. 
Conceived in 1967 by industry legend Vidal Sassoon, the Greek Goddess style still counts among the 20th century's most groundbreaking looks. But what made it so iconic? To understand the past, stylists today must first consider what was happening in hair at the time.
Sassoon opened his first London salon in 1954—an era when most women went to bed with rollers on their heads. Tress trends of the day were mainly limited to beehives or similar strand towers frozen into submission with dizzying amounts of spray. "In London, the general public was stuck in the dark ages of backcombed bouffants, and celebrities were hesitant to change their appearance," informs Nicholas French, Matrix artistic director. Sassoon transformed everything, ushering in a cut-and-color coup to match the mood of social revolution. He famously chopped Welsh model (and current Vogue contributor) Grace Coddington's locks into a graduated, geometric bob in 1963. But French calls the Greek Goddess, realized four years later, the standout breakthrough of a hair period defined by innovation.
RELATED: Matrix Artistic Director Nicholas French's Day For Night Collection
"At the time, I had the pleasure of working with Vidal at his Sloane Street salon in London's Chelsea neighborhood," shares French. "I was a 'vada', which meant an assistant who was also on the learning curve." Greek Goddess was the name the mane master gave to stand-up pin curls cut and crafted naturally by hand— without rods. "A perm with no rods was radical, because wash-and-wear hair hadn't really been seen," continues French. " is style hugged the head and balanced cheekbones, taking into consideration a client's physicality and body structure." Further, it freed hair from shampoos and sets, paving the way for "Swinging Sixties" strands. Its influence lies in the concept itself, which French believes cannot be overstated. Subsequent hair artists, such as the late John Sahag, were able to trace signature techniques like the dry-cutting method to this untouched, finger-tousled look, and one might argue that from tight crimps to beach waves, current curl styles owe their popularity in part to Sassoon's perm. Says French, "Most of today's breezy, short styles derive from the Greek Goddess."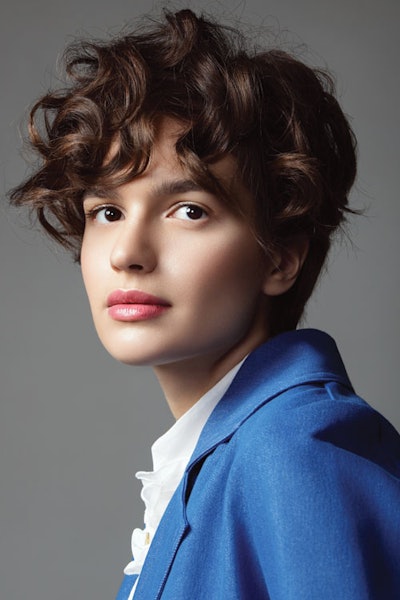 Blast from the Past
Nicholas French shares his top must-do tips for making well-known looks relevant today.
PHOTOS: Instagram Trend Roundup - Undercuts
Be original: Update any classic style with modern technology plus personal technique.
Remain wearable: From prep to finish, a style must live in the client's bone structure.
When in doubt, turn to the six P's: Passion, perfection, precision, perseverance, physicality, and personality.
"In 1967, the Greek Goddess stood out," shares French. "I was lucky to witness many innovative and creative cuts and styles during that exciting time."
This story first appeared in the March issue of Beauty Launchpad magazine. To receive the magazine, click here to subscribe.
[Images: Courtesy of Hulton-Deutsch Collection; Getty Images]