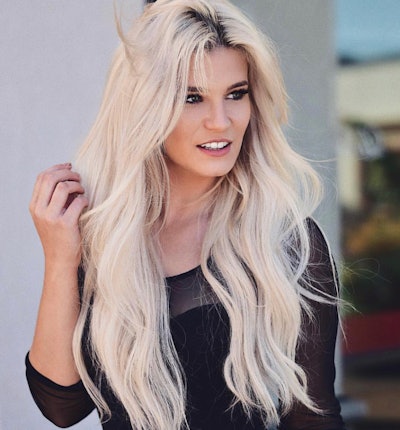 The Deets: Cassie Siskovic (@cassiskovic) is a rose gold master, but she also prides herself on truly customizing color to complement skin tone and eye color. Based out of Los Angeles via Ohio, the 26-year-old is a platform educator for Kenra Professional. 
I became a colorist because: My mom has been a salon owner and stylist my entire life. Her passion for the industry and her brilliance in formulation has made her so successful. 
My goals: I would eventually love to help grow my mom's salon (Todays Headline Salon in Strongsville, Ohio) and brand to help support her dream and vision. I also aspire to continue growing within the artistic and education department of Kenra Professional.
My proudest accomplishments: This year I helped develop the 2019 Artistic Collection for Kenra Professional, which will be taught across the country all through next year at salons and shows. I also participated in and was artistic lead at eight shows across this year.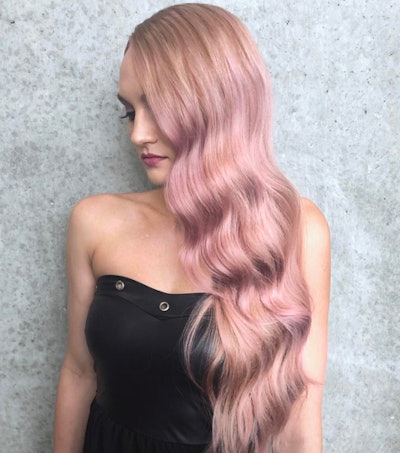 I love being a colorist because: We have to balance science and art. I'm so passionate about understanding and explaining the "why" behind haircolor and marrying that with the artistry of technique. It's a perfect balance of both sides of the brain!
My best color tip: Pre-toning has changed my life! After pre-lightening the hair, I'll pre-tone with Kenra Color SV or VP Rapid Toner to neutralize underlying pigment from my canvas before I deposit my desired color/tone.