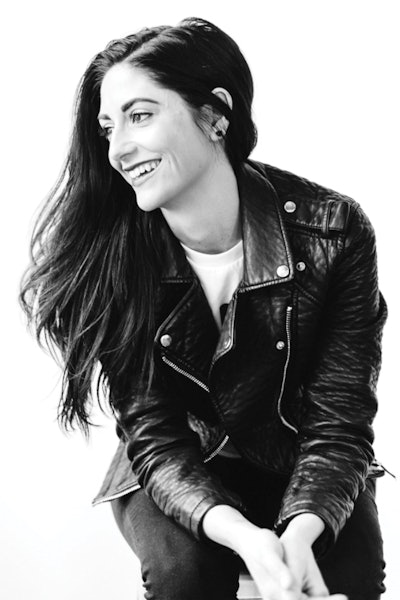 One of today's hottest men's barbers is a woman: Meet Andis platform artist Whitney VerMeer.
Whitney VerMeer, sometimes called "the lead architect in modern barbering," specializes in avant-garde coifs for men— plus fierce femmes craving masculine styles—though tress work was not her lifelong calling. "I first went to school to pursue a business degree, but didn't love it," reveals the stylist. "Growing up, my grandmother had encouraged me to work with hair, so one day I decided to try it." She attended Stewart School in Sioux Falls, SD, then landed her first job at a nearby salon after graduation. That gig marked an important turning point, as it helped VerMeer come full circle. "The experience made me understand the importance of excelling at your craft and being a fantastic businessperson," she reflects.
RELATED: The Coolest Lady Barbers of Instagram
Today, both areas of expertise fuse to make the pro a rising industry icon. After five years of doing cuts and color for women and men, grooming guru Kurt Kueffner helped channel VerMeer's passion for design and sculpting into the art of modern barbering. Her Minneapolis-based shop, The Aesthetic x Whitney VerMeer, is part snip studio part funky artist exhibit space, but it's VerMeer's role as an Andis platform artist that allows her to educate about the equipment most important to her trade. "Andis is the only brand of tools I use professionally," she enthuses.
The brand's educational curriculum further distinguishes itself by being entirely available online. Called Andis Master Barber School, the program serves as a complete resource for industry professionals or aspiring barbers. "All members of the teaching team are leading experts in barbering, beauty and grooming," explains VerMeer. "True champions of their craft, they're dedicated to helping others learn." Additional instruction opportunities include in-salon courses and trade show events, where VerMeer can most often be found. Shares VerMeer, "I like to share tips on executing a consultation with a client, or review shape, proportion and tool-wielding secrets."
RELATED: Time-Honored Barbing at Barber of Hell's Bottom
"Andis has a lot of women in both its education crew and corporate office. As a female artist tied to a company that empowers women across all departments, I hope to serve as a strong role model," says VerMeer.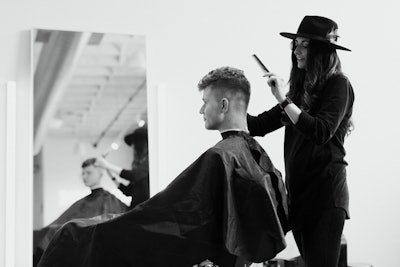 Need To Know
Online: Sign up for Andis Master Barber School or discover web- based educational guides, tips and how-to videos. Visit master- barberschool.com.
On-Site: Focused 90-minute on-site technical presentations for groups of 20 or more taught by top Andis instructors. Visit -
master-barberschool.com/andisclasses/educationrequest.
Onstage: Live events present unique opportunities for seeing artists in action. Visit barber-and-beauty.andis.com/shows-events.