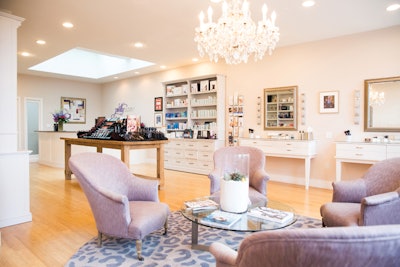 For many people, the road they take in their career twists and turns, leaving them at an end they'd never imagined. Not so for Julie Michaud, whose path went straight and narrow— not a curve in sight. "There was never a question in my mind as to what I wanted to be when I grew up," says Michaud. Her destiny became clear early on: As a teen she eagerly beautified friends' faces at slumber parties and proms, and enlisted in cosmetology school the moment she received her high school diploma. "I knew this [career] was always where I was meant to be—it's in my blood!"
RELATED: Marketing Tips to Help Your Salon During the Holidays
Michaud's journey went full steam ahead: For years she worked with industry leaders on photo shoots and fashion shows, and with A-list celebs in NYC and Paris (her native tongue is French!); enjoyed a decade-long stint as the owner of award-winning makeup and brow studio Michaud Cosmedix; and took the title of Boston's first-ever certified micropigmentation artist. But in 2008 when the recession hit and her children became a priority, Michaud was forced to shutter Michaud Cosmedix. While some might reason it would be an ideal time to make an exit strategy, Michaud's perseverance never faltered; she kept at her dream, moving her practice to Dermatology Partners in Wellesley, Massachusetts. Fast-forward six years: Business boomed and Michaud knew it was time to bring her skills back to the masses. "I wasn't done. I realized I had to finish what I started," explains Michaud, who in 2013 opened Prettyology, a micropigmentation studio that also offers medical tattooing, lash lifts and tints, brow shaping and tinting, and makeup application and lessons.
RELATED: 8 Ways to Build Positive Word of Mouth for Your Business
Prettyology's success relies upon two key factors: its team and education. "We only hire team players who are passionate about the industry and aren't afraid to work hard," says Michaud, who notes staff receives profit-sharing and monthly micropigmentation training. "Happy employees will create happy, loyal clients—it's contagious!"
Aspiring artists can also catch the training bug at Prettyology Micropigmentation Academy, which opened this year. "It's for practitioners who want to learn the complete art and science of micropigmentation, and the artist who is looking for a career and not just a quick-money gimmick," she says.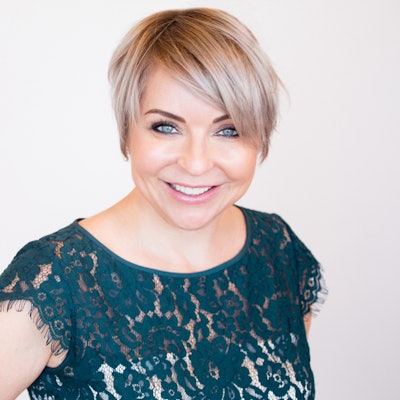 Owners: Julie Michaud and Steve Pennypacker
Established: 2013
The Vibe: Modern French royalty meets modern French country— with comfort in mind. "[Since] we specialize in micropigmentation, our clients can often be anxious or nervous," says Michaud. "We do everything we can to make them feel safe and comfortable."
What We Love: Prettyology offers services that help clients suffering from medical conditions, such as alopecia, trichotillomania, cancer and Bell's palsy. "How [clients] look can affect whether or not they have a pep in their step," says Michaud, who proudly notes 3-D Areola Restoration for breast cancer survivors is on the menu. "It's truly incredible and brings tears of joy," she says.
Retail Details: Paraben- free makeup and skincare products, such as Jane Iredale, SkinCeuticals, HydroPeptide, Revitalash and Sara Happ, line the shelves.
Most Popular Service: Eyebrow Microblading/ Micropigmentation